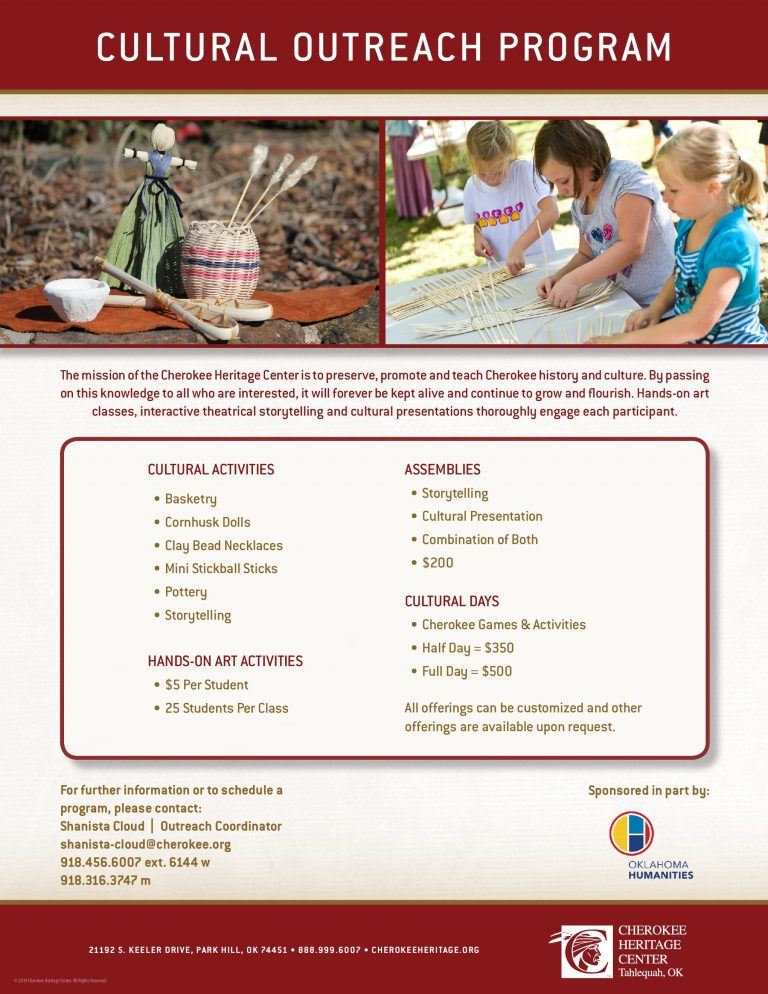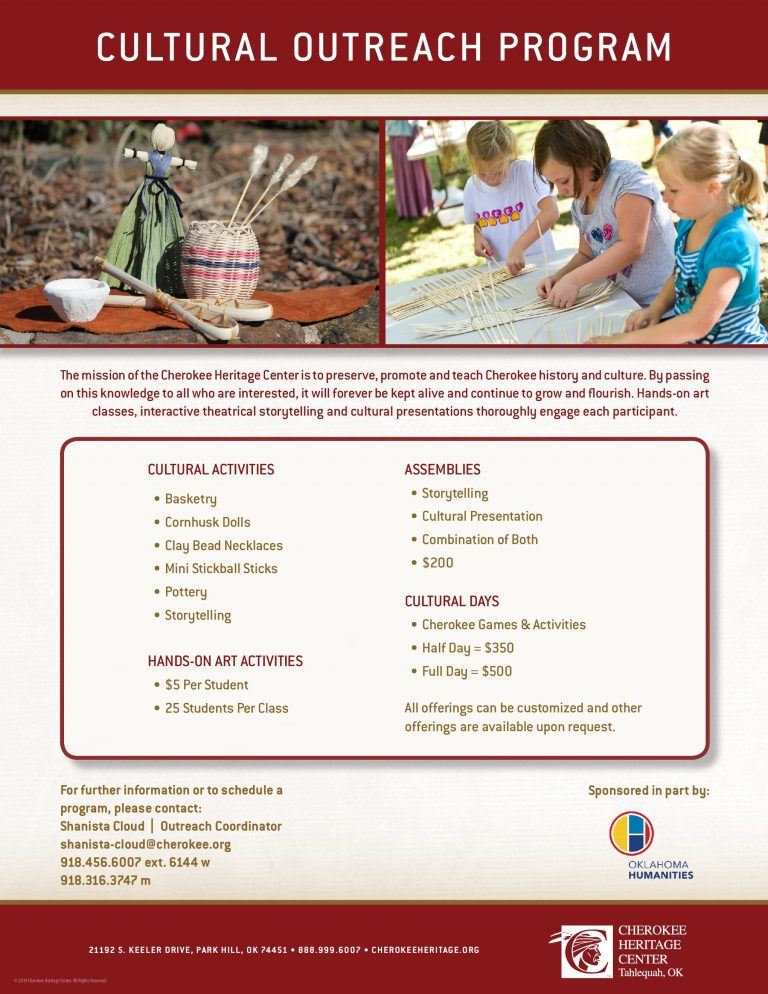 OH Grant-Funded Programs
½ Cultural Day
Tour Details
Cherokee Heritage Center's Outreach Program provides a general introduction to Cherokee history and culture with an emphasis on Cherokee-centered education. History, culture, language, and arts are interwoven and presented in a meaningful, relevant way. The goal of the program is to increase interest and create a desire to learn more about all aspects of Cherokee customs.
Cherokee Cultural Day programs are half-day or full-day events, presented at public and private schools and community venues.
During Cultural Days, the Outreach programming may include stickball demonstrations and games; Cherokee marble games; blowgun shooting; language instruction; storytelling; Game of Graces demonstration and play; and/or other activities as arranged between the coordinator and organization. Students are broken up into 4 groups and each group rotates between 4 stations, generally spending 15 minutes at a station. A time keeper monitors rotations and blows a whistle or horn to signal students to rotate. A cultural specialist is assigned to each station to give brief talks on the historical significance of the activity, instructions, and maintain safety of the participants.