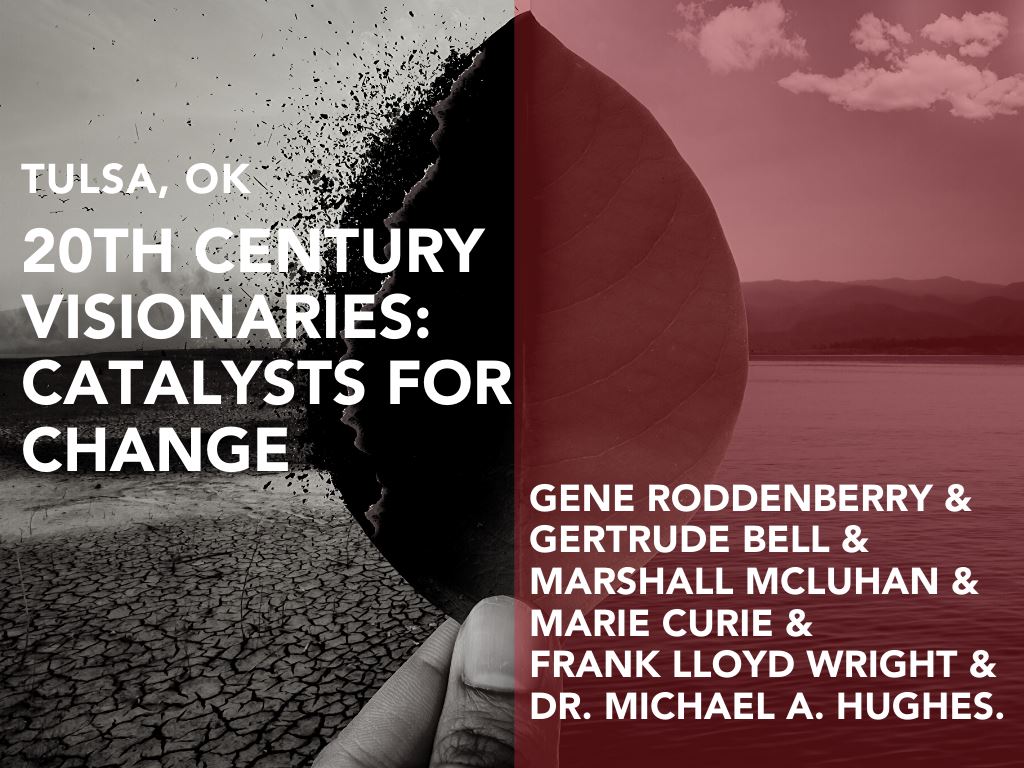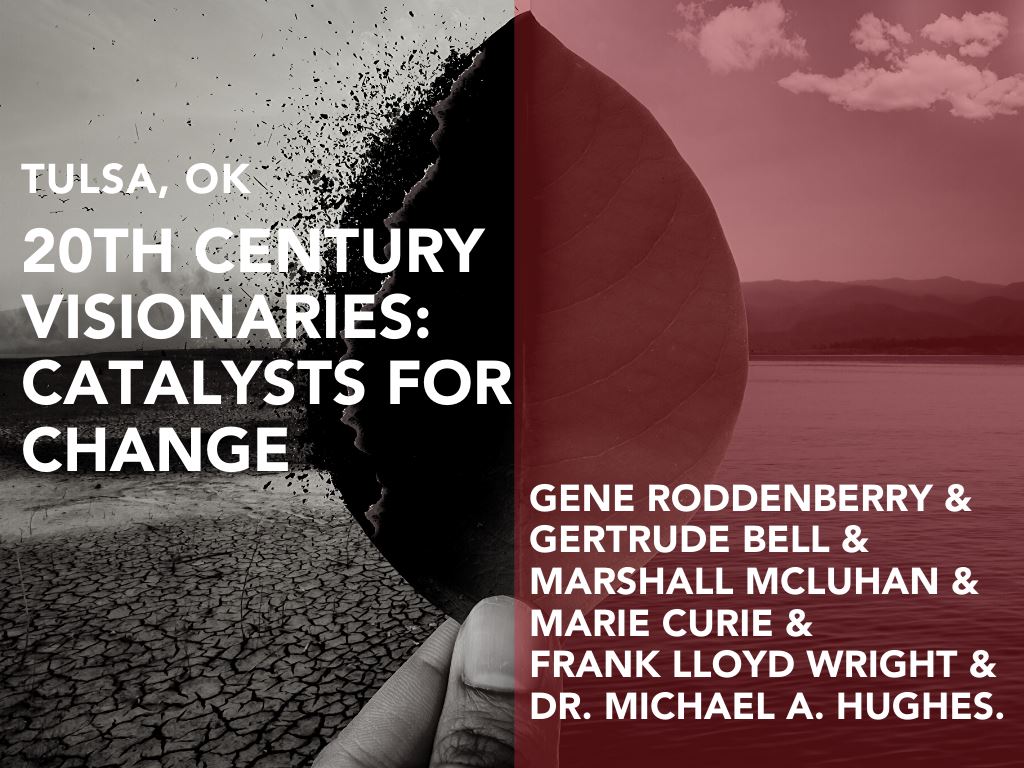 20th Century Visionaries: Catalysts for Change (Tulsa)
Tour Details
The 2020 Oklahoma Chautauqua theme, "20th Century Visionaries: Catalysts for Change," was chosen to play on the visual and verbal pun of "2020" by highlighting the vision and foresight of 20th century characters who continue to influence our lives in the 21st century.
Modern-day Chautauqua programs bring history to life, building on a solid foundation of historical and cultural research to introduce audiences to historical views and cultural interpretations that inspire new views of the human experience.
Chautauqua presents in-character performances, workshops, and informal discussions. Five evening performances consist of first-person portrayals of a historical character, with time for audience questions to the character and to the scholar portraying the character. Ten daytime workshops explore the cultural and political nuances of the era. All events are free and open to the public and are targeted to audiences of all ages, cultures, and socio-economic demographics.