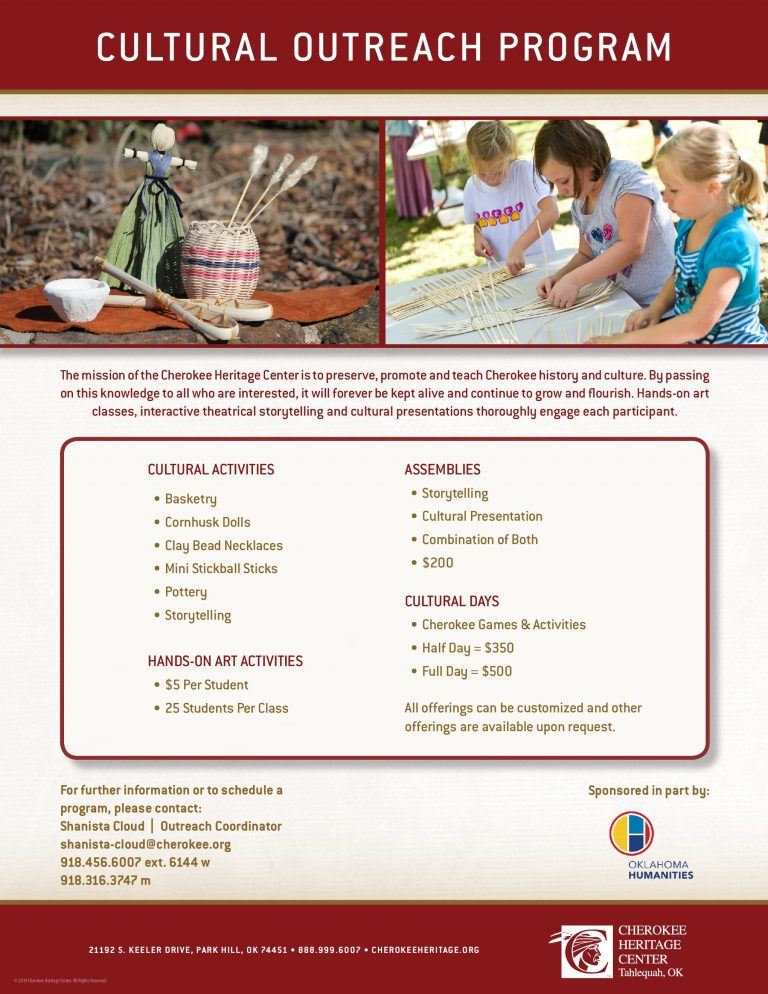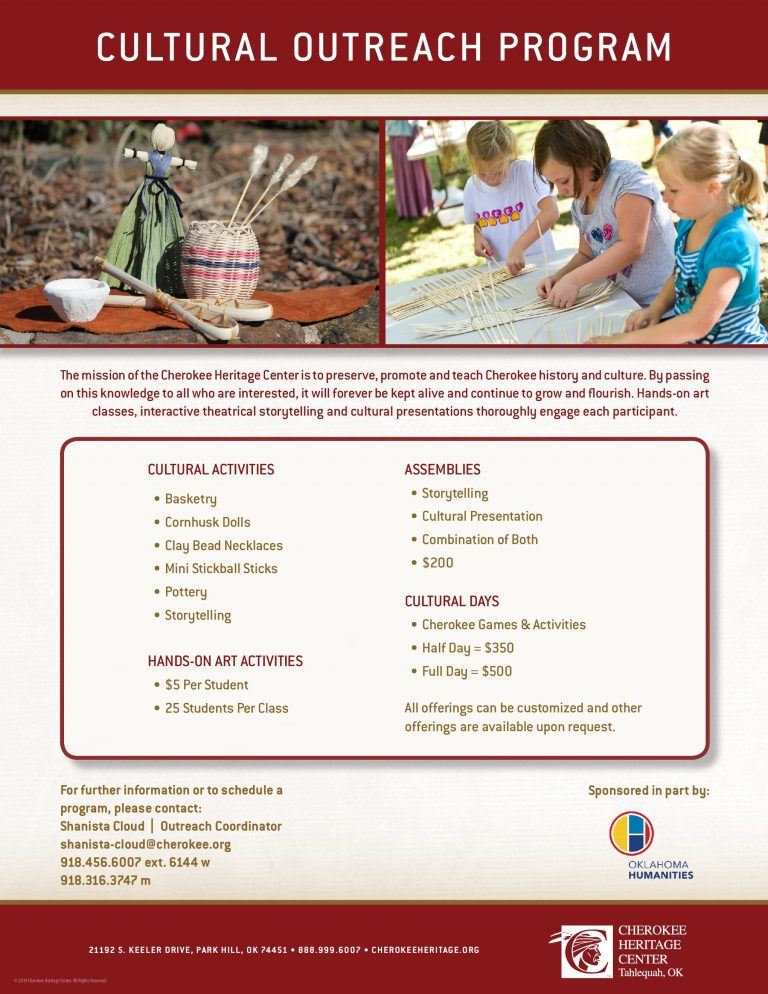 OH Grant-Funded Programs
Blowgun Shoot
Tour Details
Cherokee Heritage Center's Outreach Program provides a general introduction to Cherokee history and culture with an emphasis on Cherokee-centered education. History, culture, language, and arts are interwoven and presented in a meaningful, relevant way. The goal of the program is to increase interest and create a desire to learn more about all aspects of Cherokee customs.
For an elementary school-aged group participating in a blowgun demonstration: Program coodinator Shanista Cloud begins by giving a traditional Cherokee greeting and introduces herself. She tells students she is from the Cherokee Heritage Center and then eases into the demonstration by asking if anyone knows about Cherokee people. As students raise their hands in response she tells the students about the hunting habits of Cherokee people and about the small animals they hunted such as turkeys, squirrel, and rabbit. Cloud then tells the students that older Cherokee people would begin teaching younger Cherokee boys how to hunt by using blowguns, and informs the students that they, too, will get the opportunity to shoot blowguns in the day's demonstration. She provides more cultural background during the presentation including where Cherokee people came from and how they lived throughout different eras of time. Cloud also explains how to properly and safely use a blowgun.
Targets and tables with blowguns and darts are set up for students to take turns blowing darts. Those who strike the target closest to the bullseye are rewarded with arrowheads. To conclude, Cloud will ask students what they have learned about Cherokee culture. Learners will demonstrate that they learned how to shoot blowguns, how these tools were used in the past, and where and how Cherokee people lived.