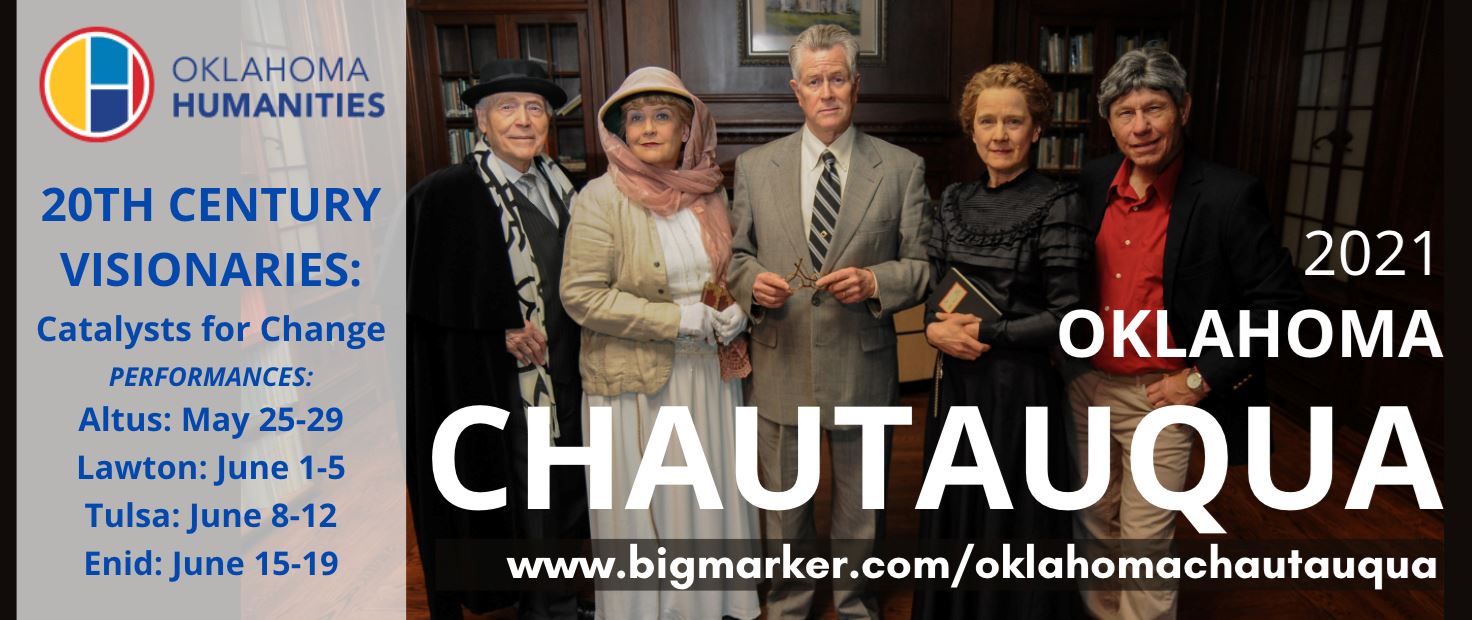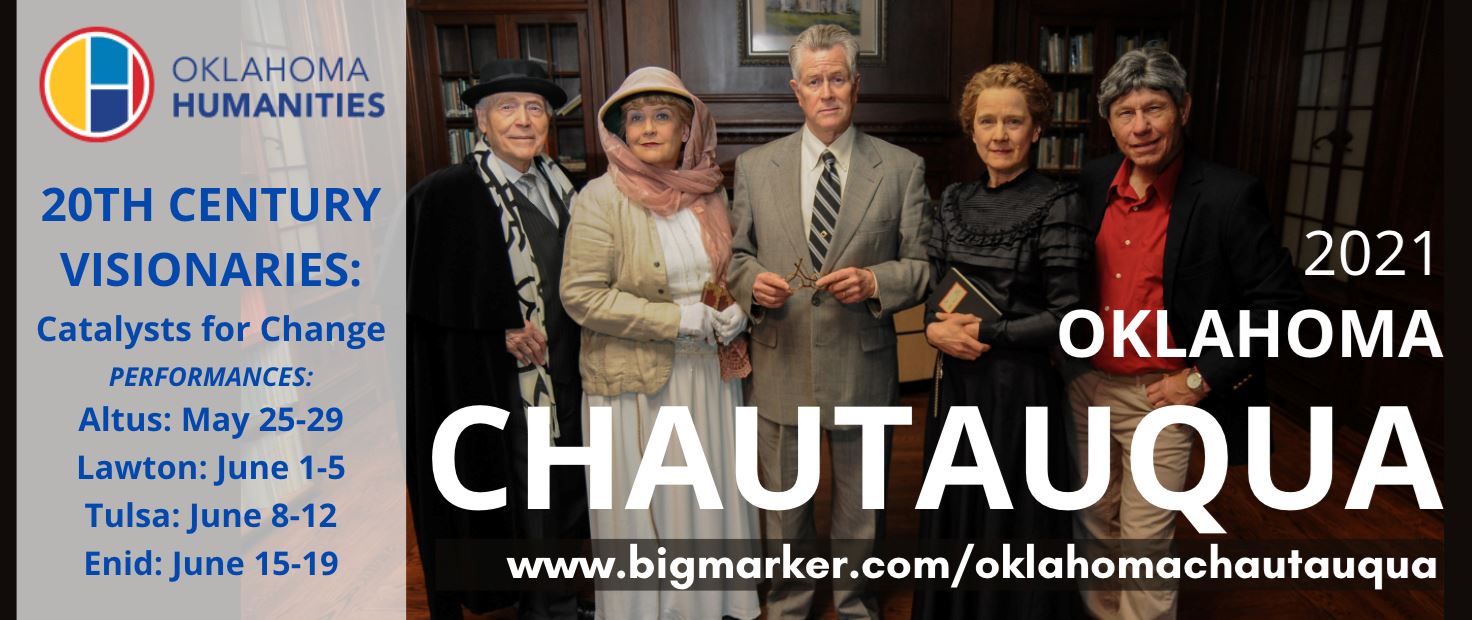 OH Grant-Funded Programs
Enid Chautauqua | 20TH CENTURY VISIONARIES: Catalysts for Change
VIRTUAL
June 15, 2021 - June 19, 2021
Event Details
Oklahoma Chautauqua introduces audiences to historical views, customs, and culture that inspire new perspectives of the human experience. Characters are portrayed with historical accuracy by national and local scholars.
The 2021 theme, 20th Century Visionaries: Catalysts for Change, recognizes key 20th century individuals whose work and vision continue to influence human experience in the 21st century. These men and women continue to inspire others because their unusual foresight and imagination led them to overcome their dissatisfaction with society as they experienced it and strive for something different. Their groundbreaking work offered possibilities for humanity to grow. This year you can expect to see Doug Mishler as Gene Roddenbury, Karen Vuranch as Gertrude Bell, John Dennis Anderson as Marshall McLuhan, Susan Marie Frontczak as Marie Curie, and Ted Kachel as Frank Lloyd Wright.
Be sure to register for workshops and living history presentations!