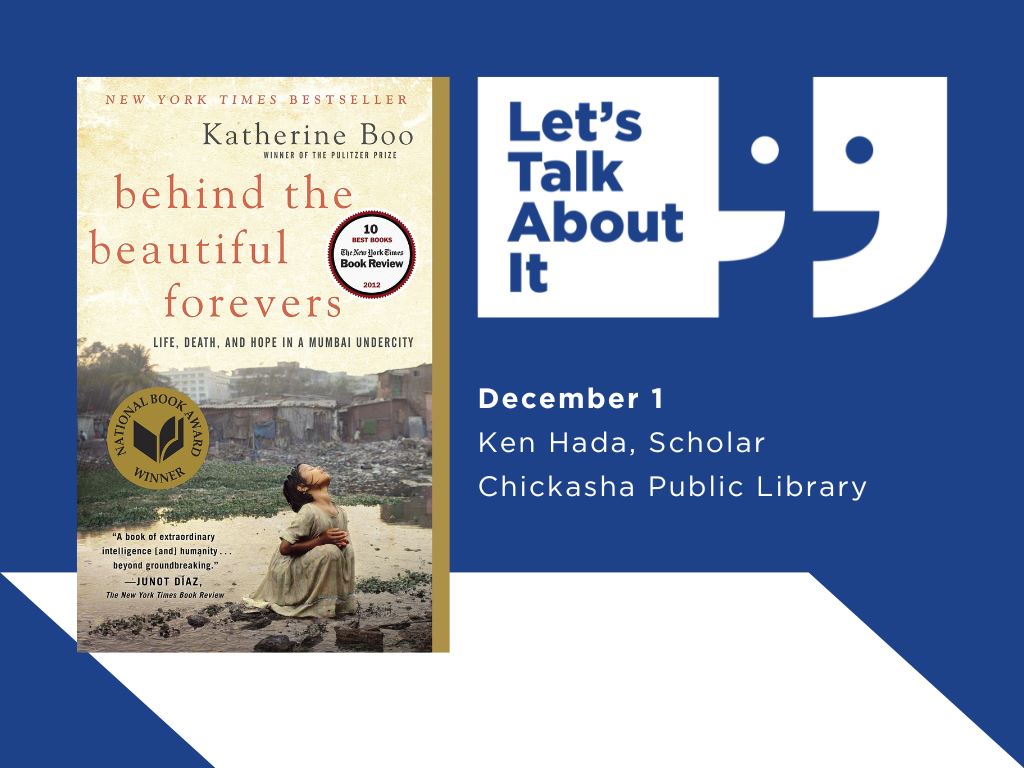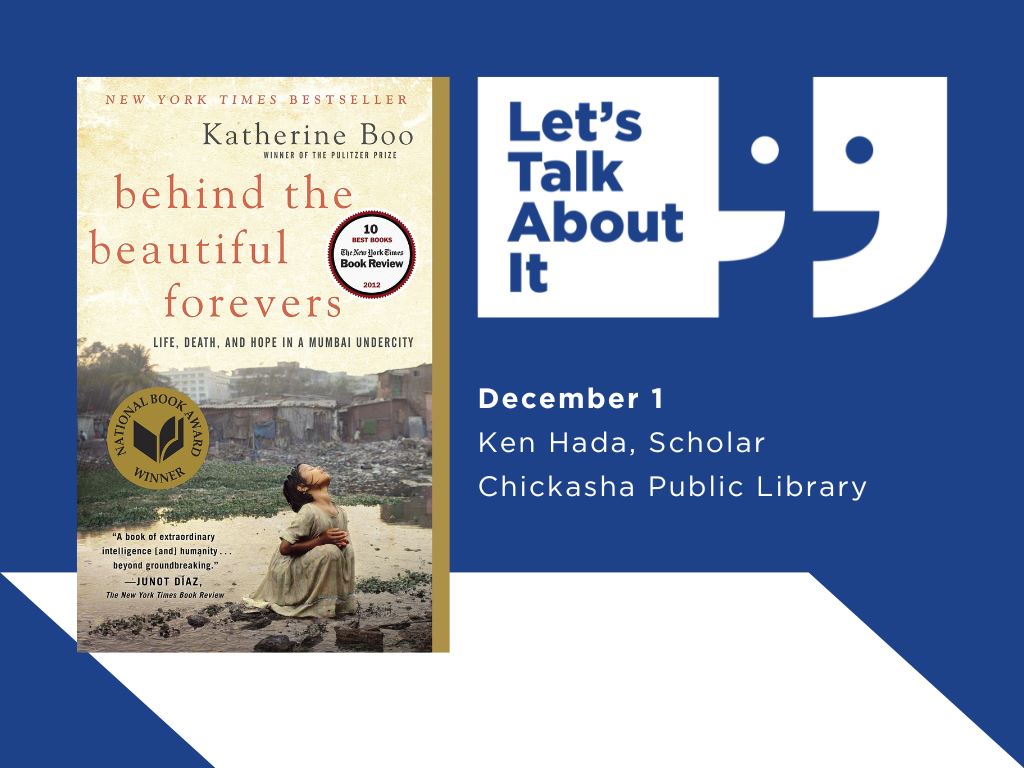 Let's Talk About It
LTAI | Chickasha - Behind the Beautiful Forevers
Event Details
The Chickasha Public Library is hosting Let's Talk About It, a book club for people who love to read and discuss great literature!
Ken Hada will lead a talk about Behind the Beautiful Forevers: Life, Death and Hope in a Mumbai Undercity by Katherine Boo.
This event is part of a 5-part discussion series in the Civil Rights and Equality: A Pulitzer Prize Centennial Series theme. Books for the series may be borrowed from the Chickasha Public Library. Reserve your book by calling 405-222-6075 ahead of time.
Contact Lillie Huckaby at lillie.huckaby@chickasha.org or 405-222-6075 for more information.