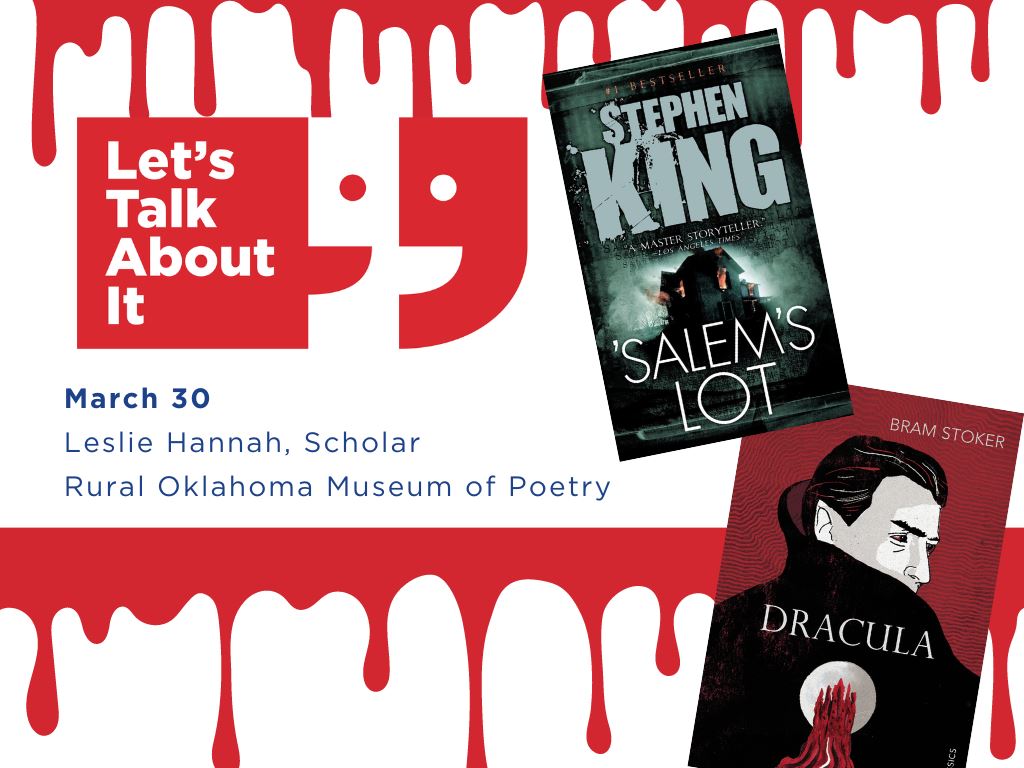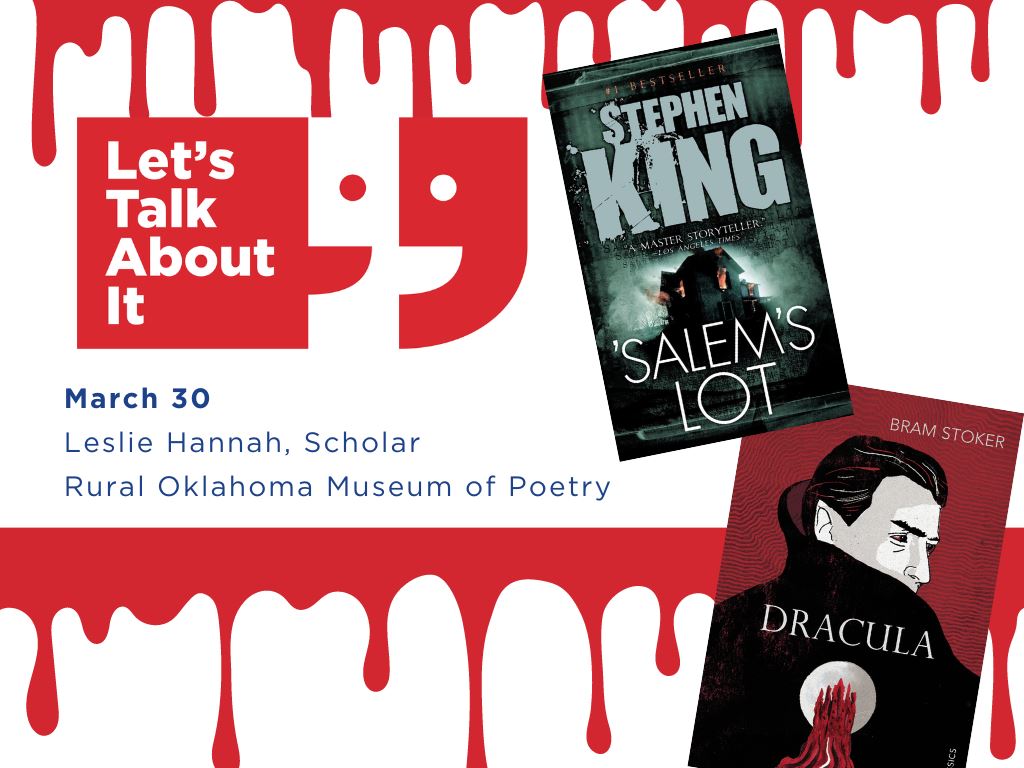 Let's Talk About It
LTAI | Locust Grove - Dracula/Salem's Lot
Event Details
The Rural Oklahoma Museum of Poetry is hosting Let's Talk About It, a book club for people who love to read and discuss great literature!
Leslie Hannah will lead a talk about Dracula by Bram Stoker and Salem's Lot by Stephen King.
This event is part of a 4-part discussion series in the Mysterious Fears and Ghastly Longings theme. Books for the series may be borrowed from the Rural Oklahoma Museum of Poetry or at the ROMP Rummage Store.
Contact Shaun Perkins at 918-479-7667 for more information.