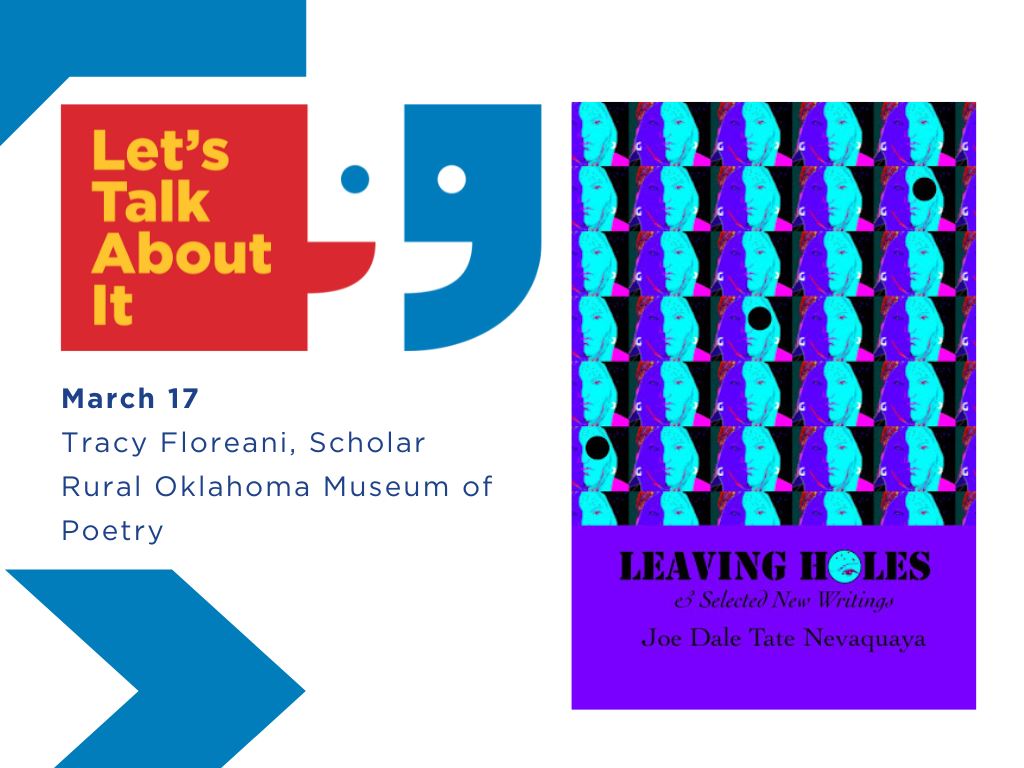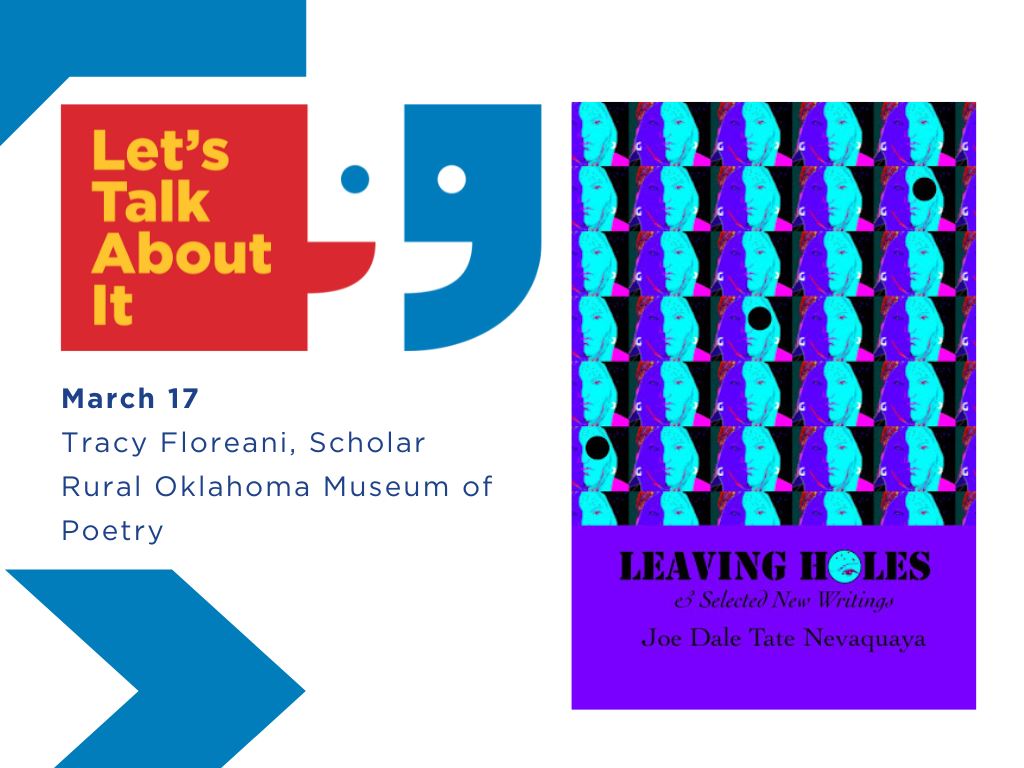 Let's Talk About It
LTAI | Locust Grove - Leaving Holes
Event Details
The Rural Oklahoma Museum of Poetry is hosting Let's Talk About It, a book club for people who love to read and discuss great literature!
Tracy Floreani will lead a talk about Leaving Holes by Joe Dale Tate Nevaquayah.
This event is part of a 5-part discussion series in the Coming and Going in Oklahoma Indian Country theme and is funded by the National Endowment for the Humanities' A More Perfect Union initiative. Books for the series may be borrowed from the Rural Oklahoma Museum of Poetry.
Contact Shaun Perkins at rompoetry@gmail.com or 918-479-7667 for more information.