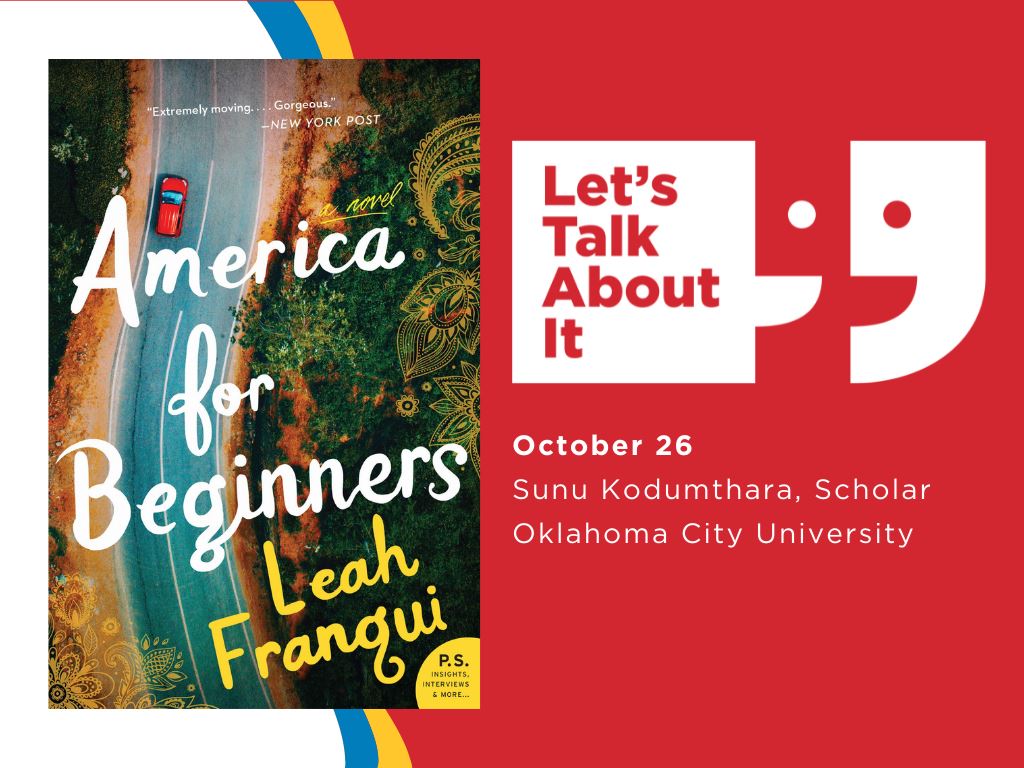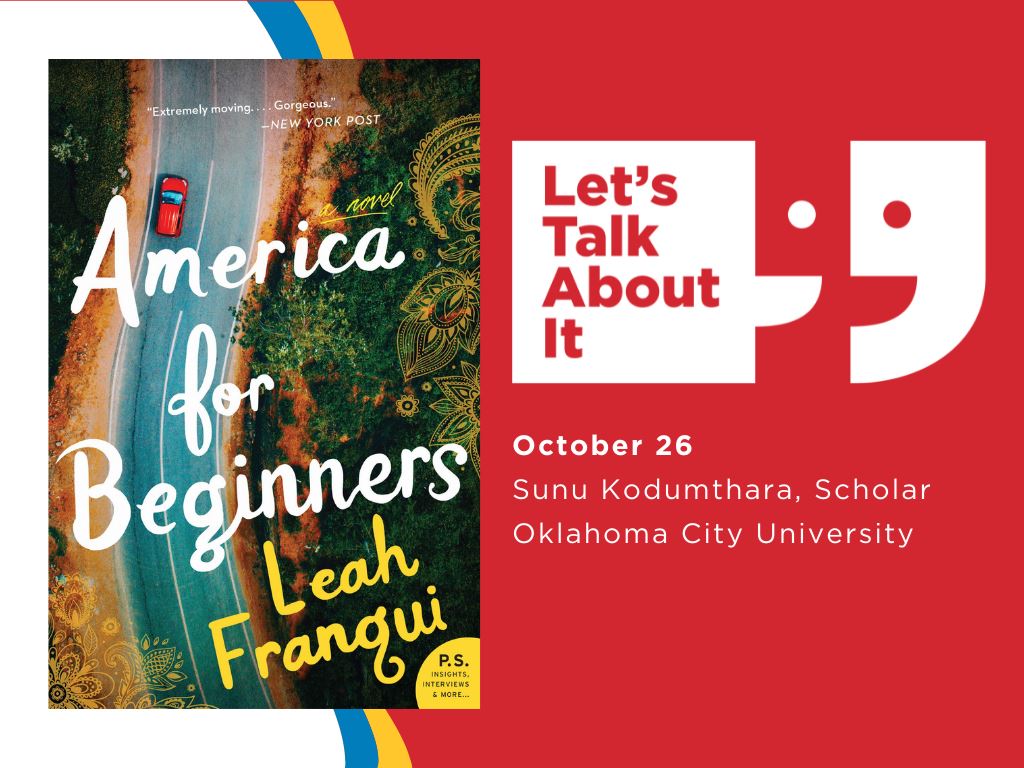 Let's Talk About It
LTAI | Oklahoma City - America For Beginners
Event Details
Oklahoma City University is hosting Let's Talk About It, a book club for people who love to read and discuss great literature!
Sunu Kodumthara will lead a talk about America For Beginners by Leah Franqui.
This event is part of a 5-part discussion series in the Travel: New Ways of Seeing theme. Books for the series may be borrowed during regular business hours Monday-Thursday from the Dulaney-Browne Library at NW 25th & N. Florida (visitor parking spots are available in the inner lot just east of the library entrance). A simultaneous Zoom option will be available.
Contact Tracy Floreani at filmlit@okcu.edu or 405-208-5707 for more information.