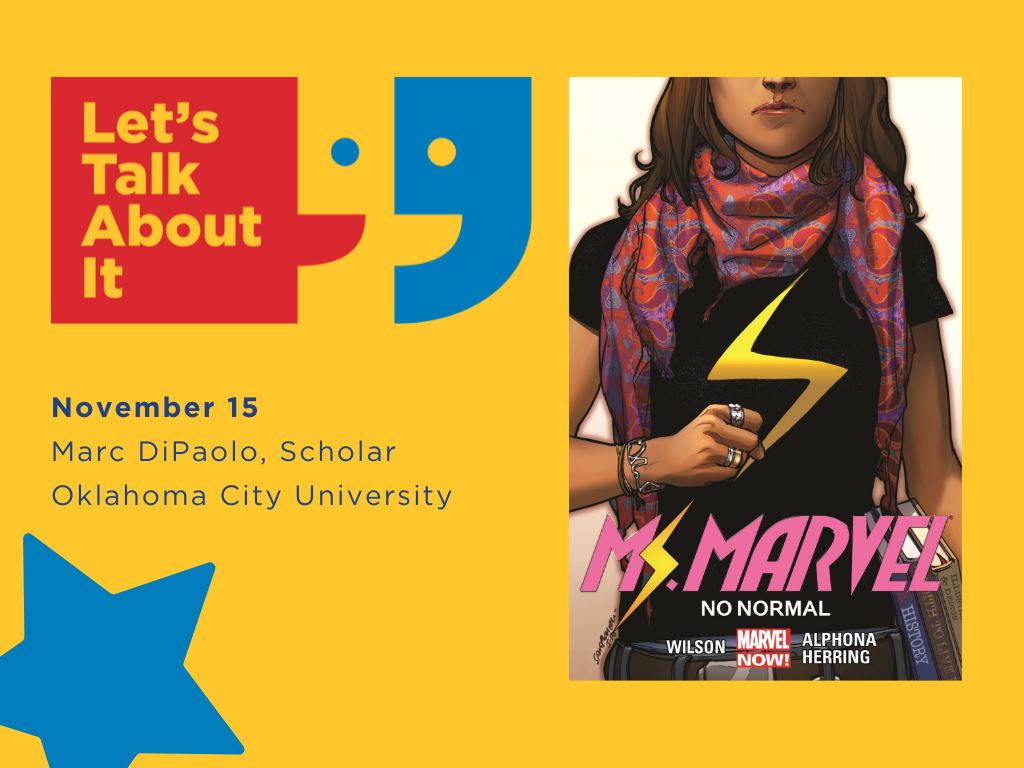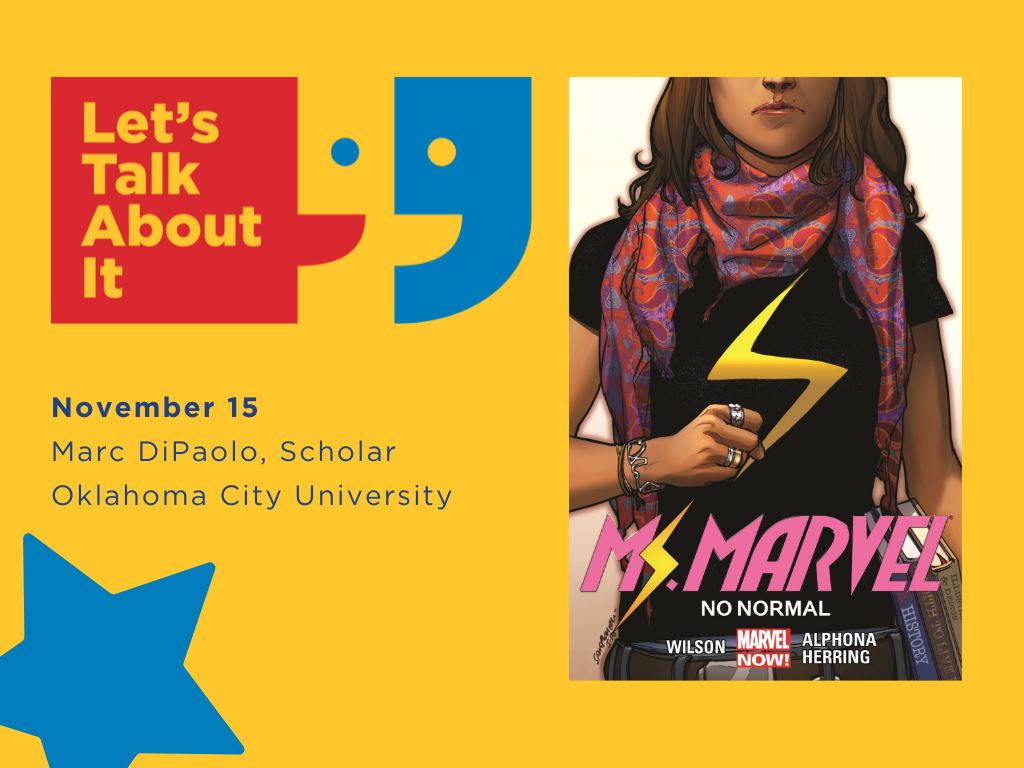 Let's Talk About It
LTAI | Oklahoma City - Ms. Marvel: No Normal
Event Details
Oklahoma City University is hosting Let's Talk About It, a book club for people who love to read and discuss great literature!
Marc DiPaolo will lead a talk about Ms. Marvel, Vol. 1: No Normal by G. Willow Wilson.
This event is part of a 5-part discussion series in the Speculative Women, Future Bodies theme. Books for the series may be borrowed from the Dulaney-Browne Library circulation desk at NW 25th and N. Florida. Visitor parking spots are available in the inner lot just east of the library entrance. See the library's website for summer hours. A simultaneous Zoom option will be available.
Contact Tracy Floreani at filmlit@okcu.edu or 405-208-5707 for more information.