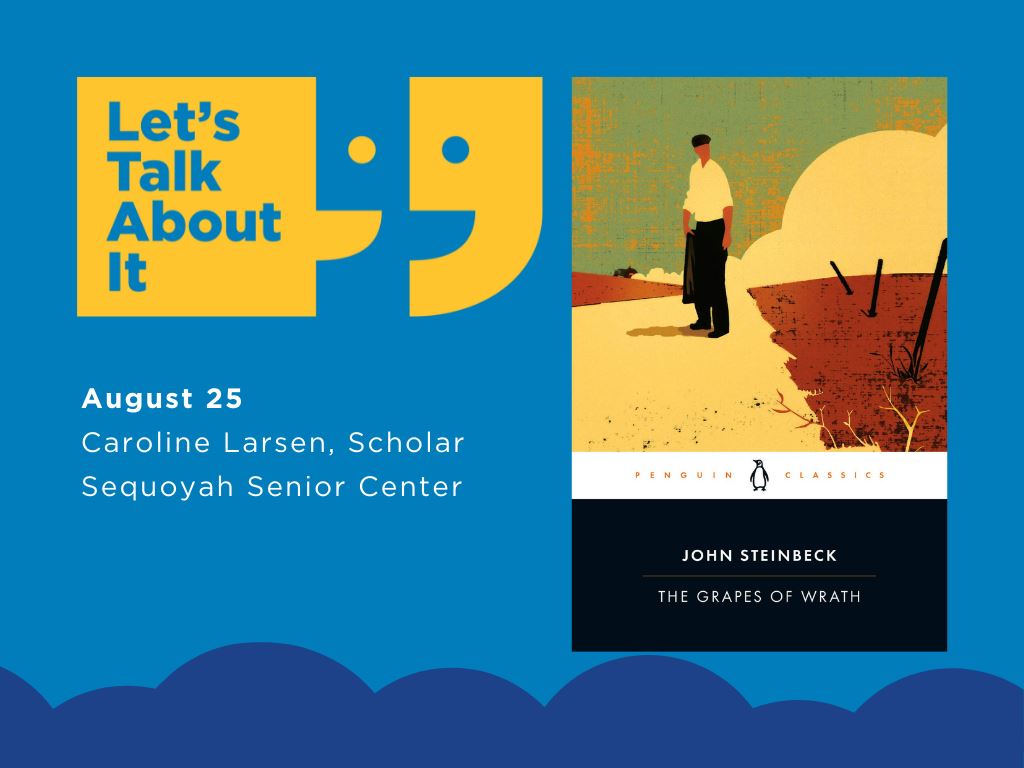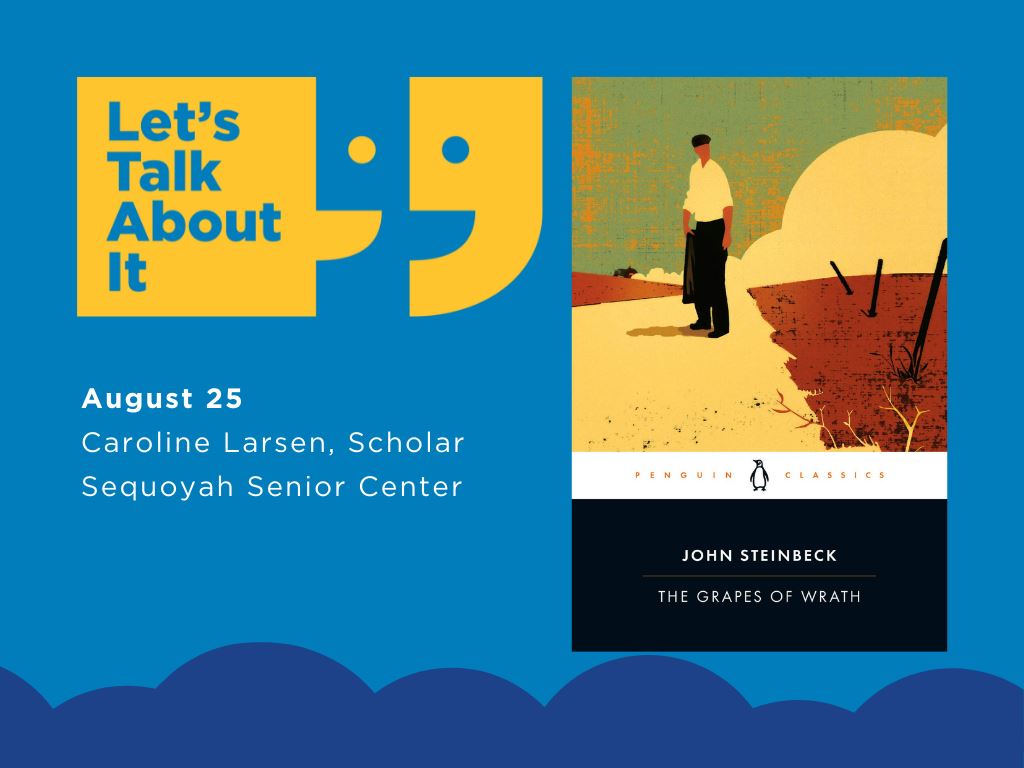 Let's Talk About It
LTAI | Oklahoma City - The Grapes of Wrath
Event Details
The Salvation Army of Central Oklahoma is hosting Let's Talk About It, a book club for people who love to read and discuss great literature!
Caroline Larsen will lead a talk about The Grapes of Wrath by John Steinbeck.
This event is part of a 4-part discussion series in the The Oklahoma Experience: The Thirties theme. Books for the series may be borrowed from the Salvation Army's main office at 1001 N Pennsylvania Ave, Oklahoma City, OK 73107 during business hours (Monday through Friday, 8:30 AM to noon; 1:00 PM to
4:15 PM).
Contact Diane Maguire at Diane.Maguire@uss.salvationarmy.org or 405-246-1102 for more information.