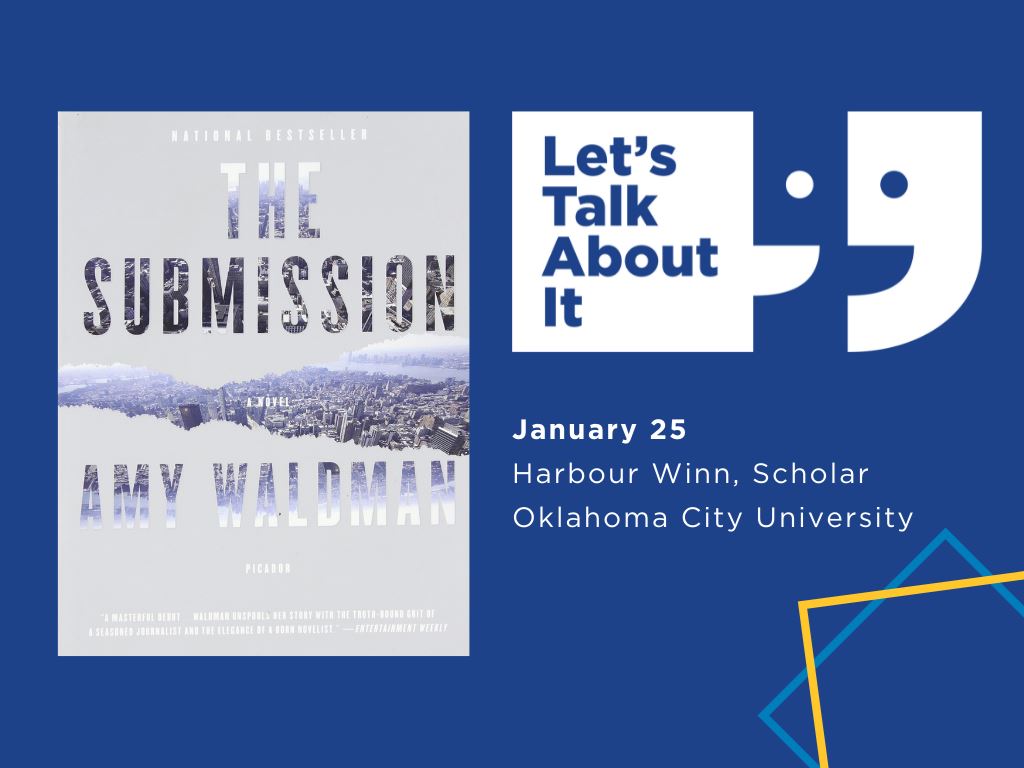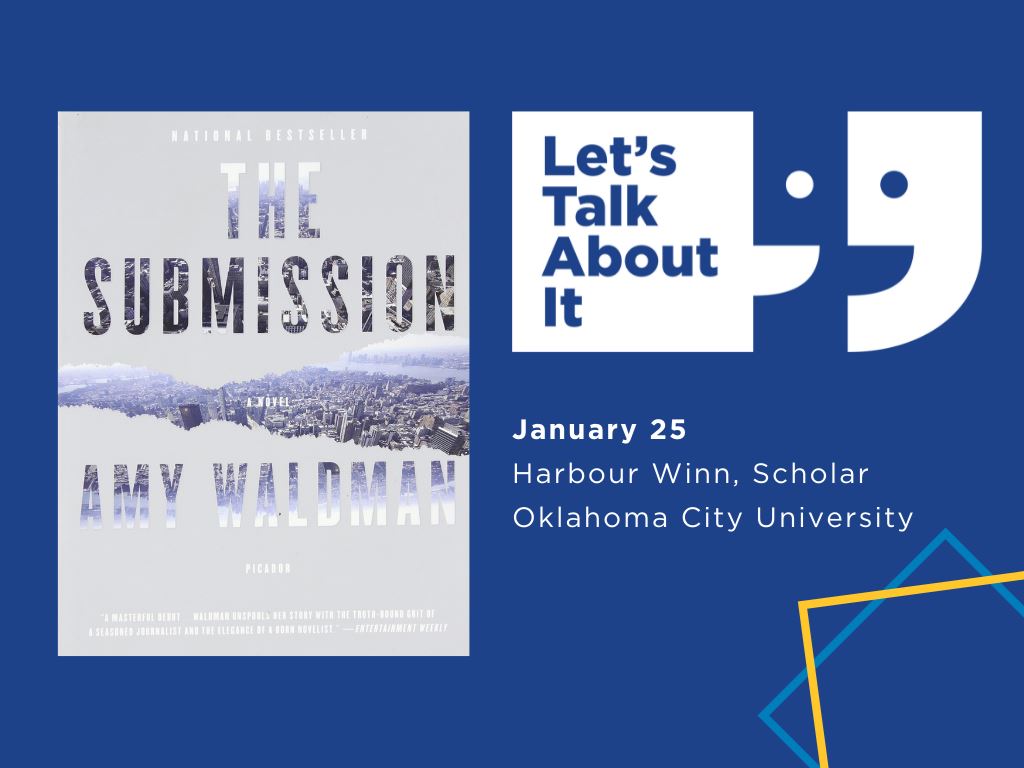 Let's Talk About It
LTAI | Oklahoma City - The Submission
Event Details
Oklahoma City University is hosting Let's Talk About It, a book club for people who love to read and discuss great literature!
Harbour Winn will lead a talk about The Submission by Amy Waldman. This program will take place on Zoom at the following link: https://okcu.zoom.us/j/94099281524.
This event is part of a 5-part discussion series in the Memory, Memorials, and Painful Pasts theme and is funded by the National Endowment for the Humanities' A More Perfect Union initiative. Books for the series may be borrowed from the circulation desk at the Dulaney-Browne Library at NW 25th & N. Florida (visitor parking spots are available in the inner lot just east of the library entrance). See the library's website for hours.
Contact Tracy Floreani at filmlit@okcu.edu or 405-208-5707 for more information.