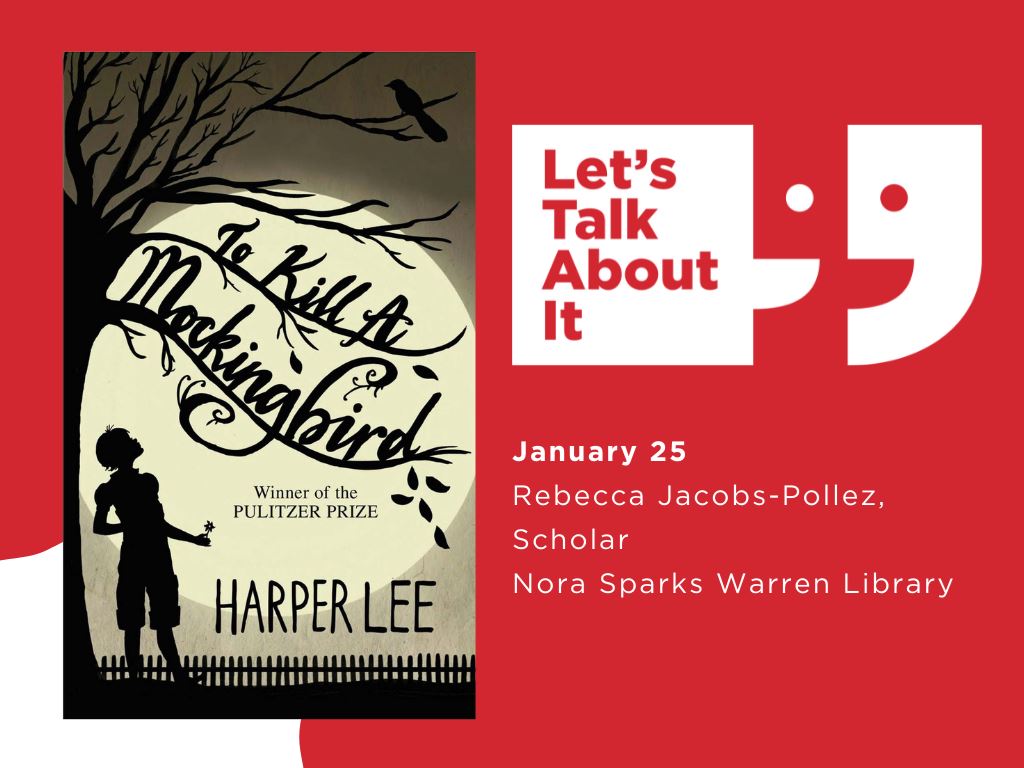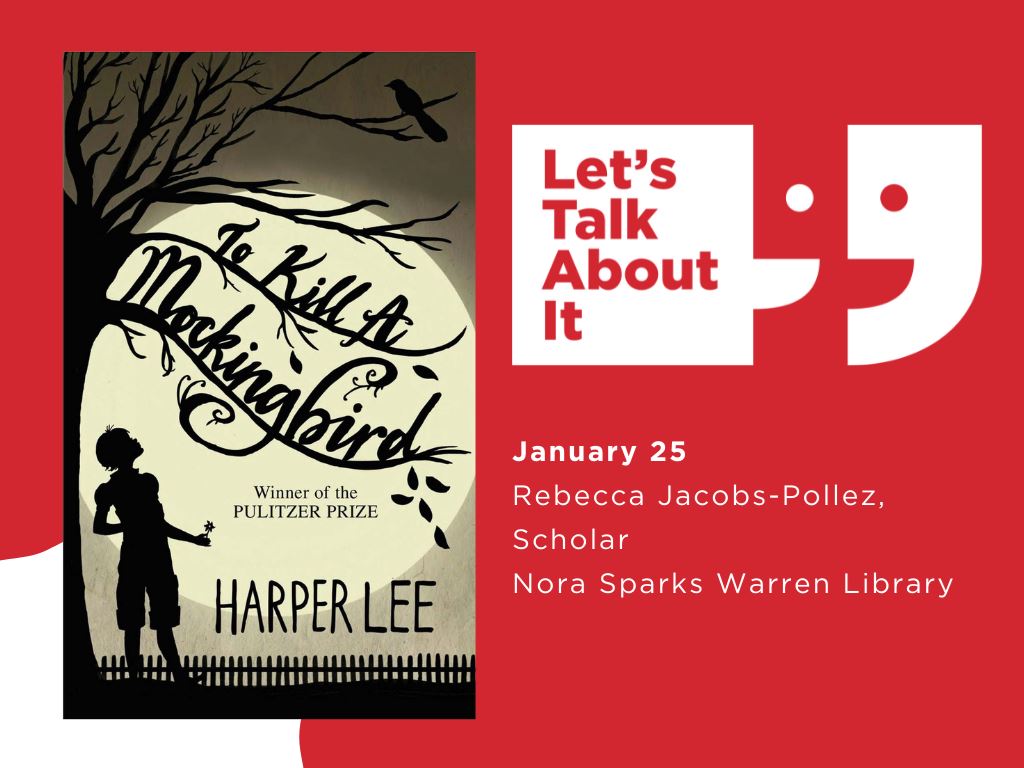 Let's Talk About It
LTAI | Pauls Valley - To Kill a Mockingbird
Event Details
The Nora Sparks Warren Library in Pauls Valley is hosting Let's Talk About It, a book club for people who love to read and discuss great literature!
Rebecca Jacobs-Pollez will lead a talk about To Kill A Mockingbird by Harper Lee.
This event is part of a 4-part discussion series in the Crime and Punishment theme. Books for the series may be borrowed from the Nora Sparks Warren Library.
Contact Rhonda Slayden at 405-238-5188 for more information.