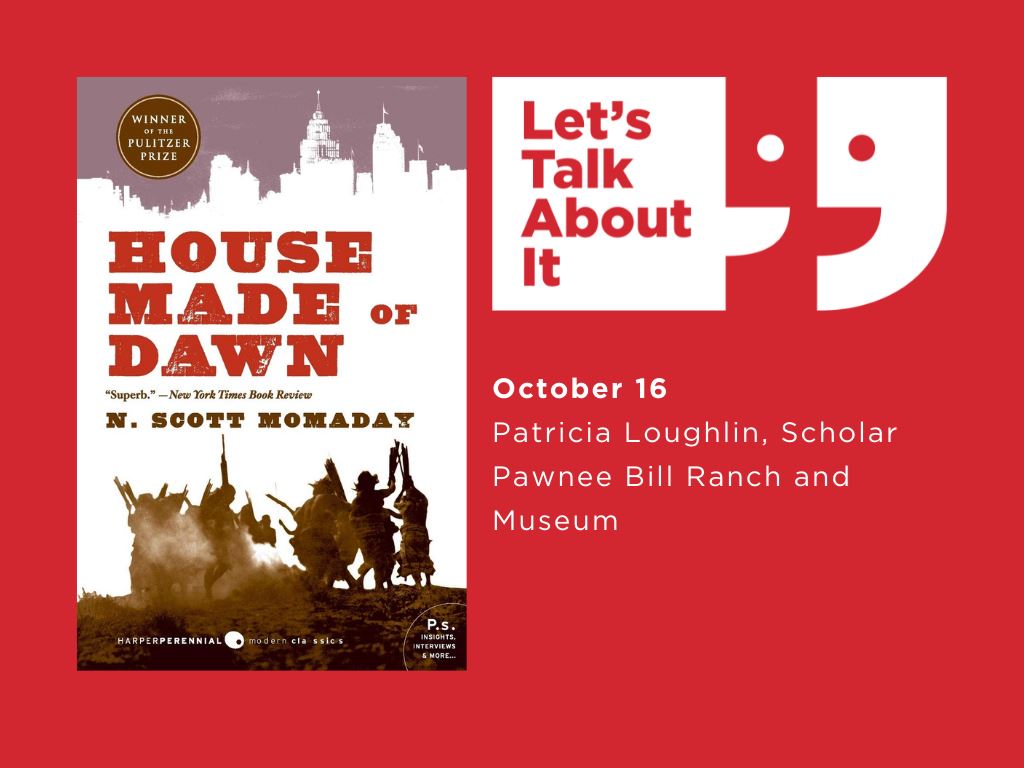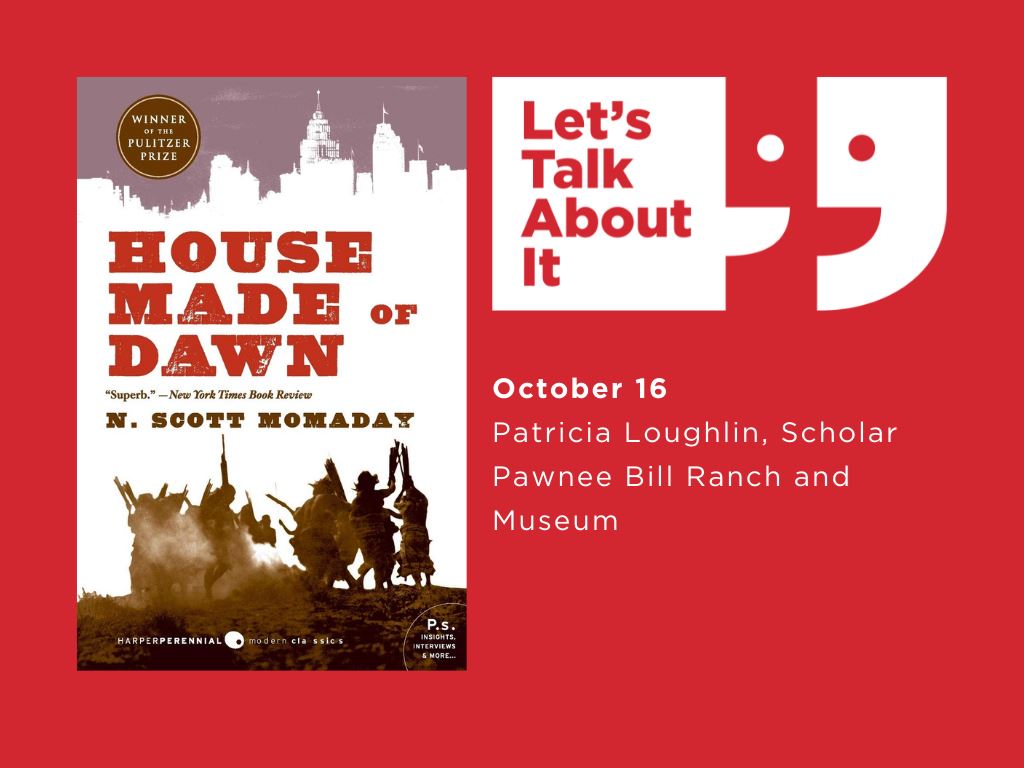 Let's Talk About It
LTAI | Pawnee - House Made of Dawn
Event Details
The Pawnee Bill Ranch and Museum is hosting Let's Talk About It, a book club for people who love to read and discuss great literature!
Patricia Loughlin will lead a talk about House Made of Dawn by N. Scott Momaday.
This event is part of a 5-part discussion series in the Many Trails, Many Tribes: Images of American Indians in Fiction theme. Books for the series may be borrowed from the front lobby area of the Pawnee Bill Ranch and Museum located at 1141 Pawnee Bill Road in Pawnee, OK.
Contact Joseph or Anna at 918-762-2513 for more information.