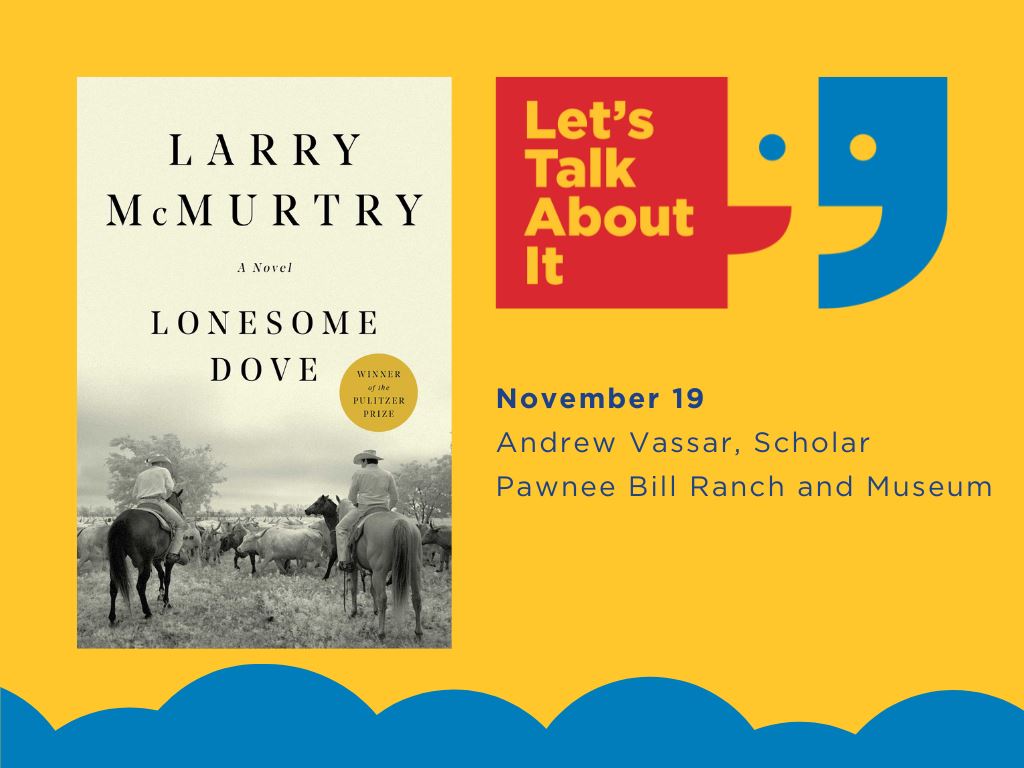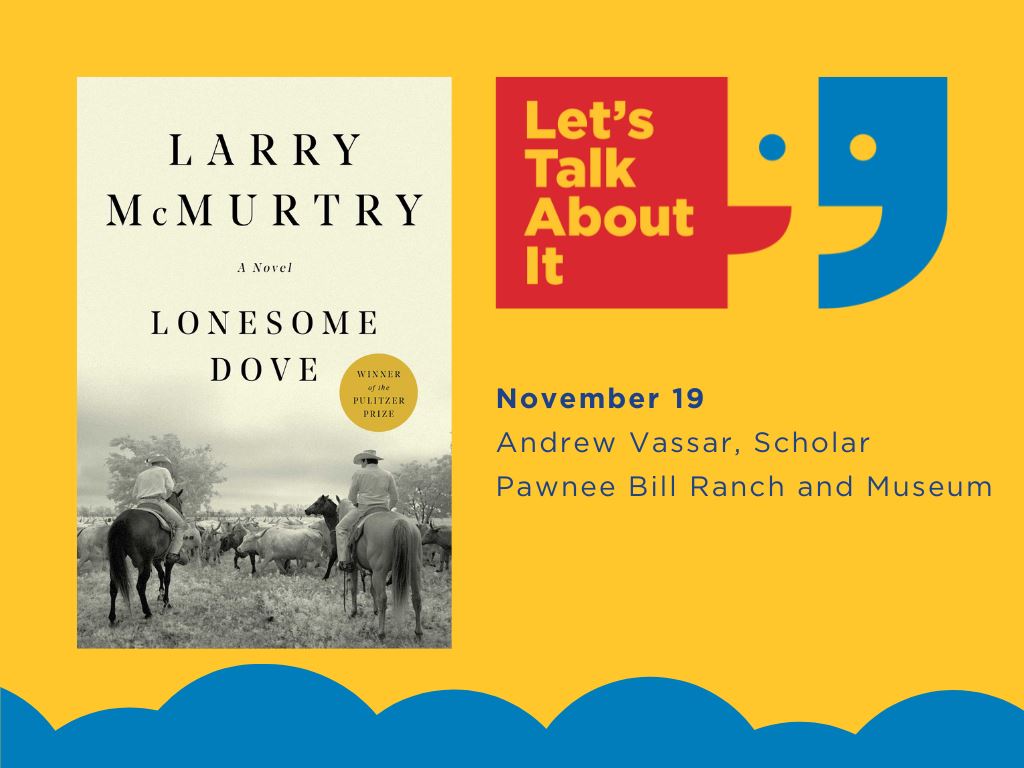 Let's Talk About It
LTAI | Pawnee - Lonesome Dove
Event Details
The Pawnee Bill Ranch and Museum is hosting Let's Talk About It, a book club for people who love to read and discuss great literature!
Andrew Vassar will lead a talk about Lonesome Dove by Larry McMurtry.
This event is part of a 5-part discussion series in the The Cowboy theme. Books for the series may be borrowed from the museum building at the Pawnee Bill Ranch and Museum.
Contact Anna Davis at adavis@okhistory.org for more information.