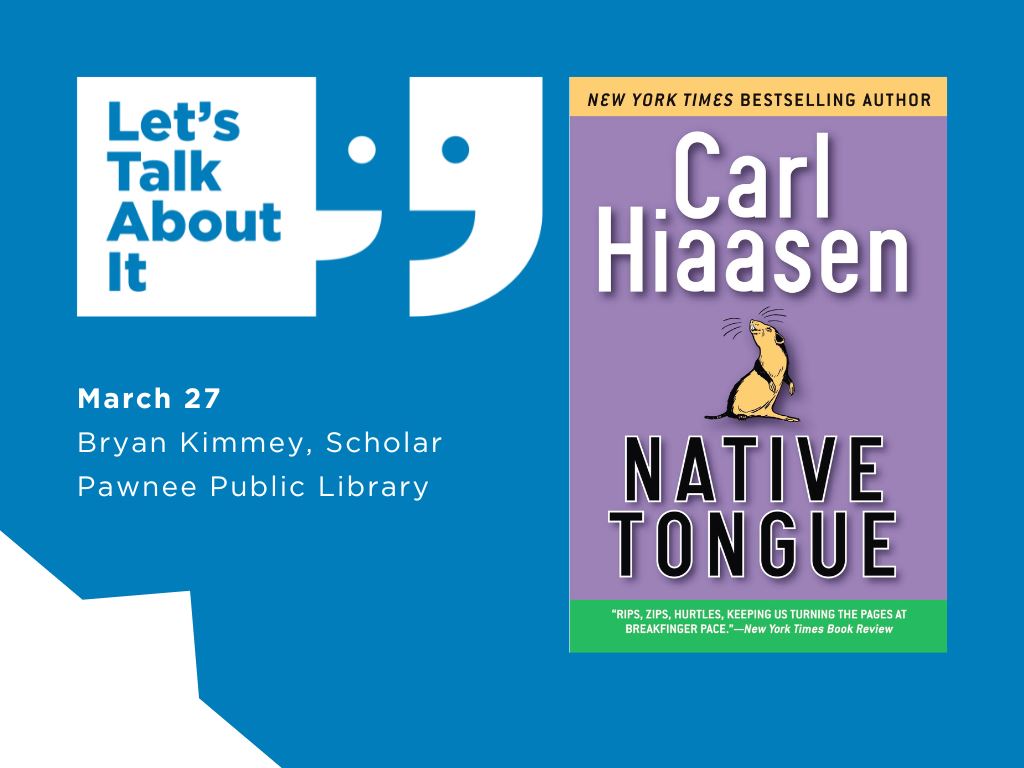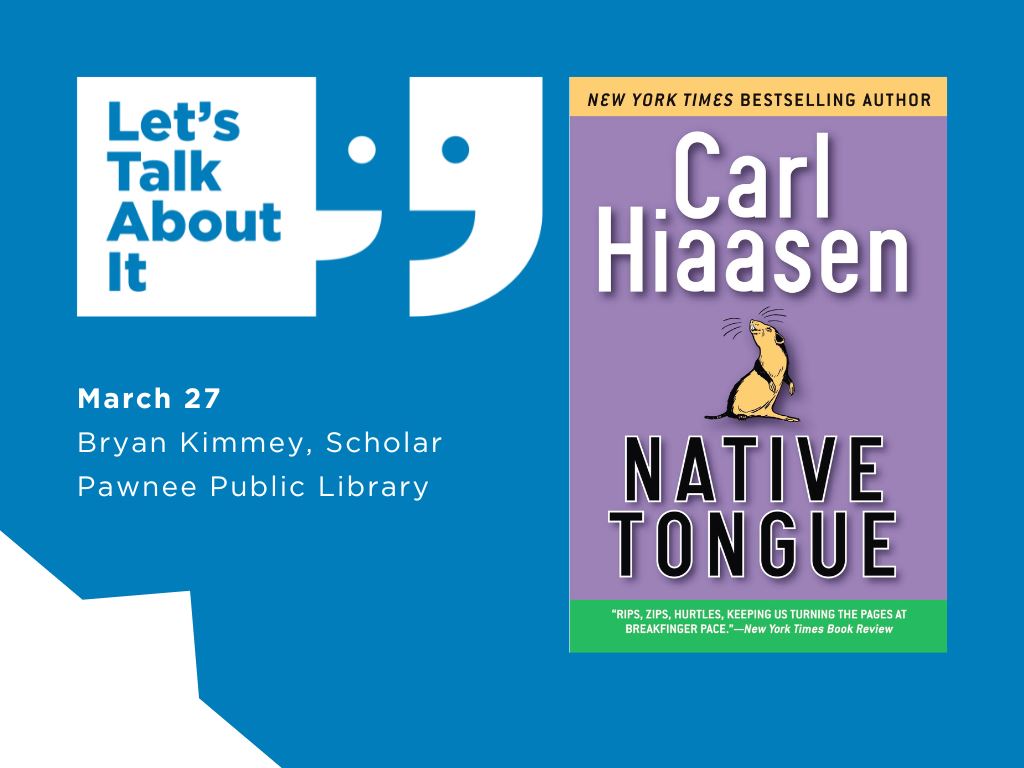 Let's Talk About It
LTAI | Pawnee - Native Tongue
Event Details
The Pawnee Public Library is hosting Let's Talk About It, a book club for people who love to read and discuss great literature!
Bryan Kimmey will lead a talk about Native Tongue by Carl Hiaasen.
This event is part of a 5-part discussion series in the Crime and Comedy: The Lighter Side of Murder and Misdemeanor theme. Books for the series may be borrowed from the museum building at the Pawnee Public Library.
Contact Amy Brewer at (918)762-2138 or amy.brewer@cityofpawnee.org for more information.