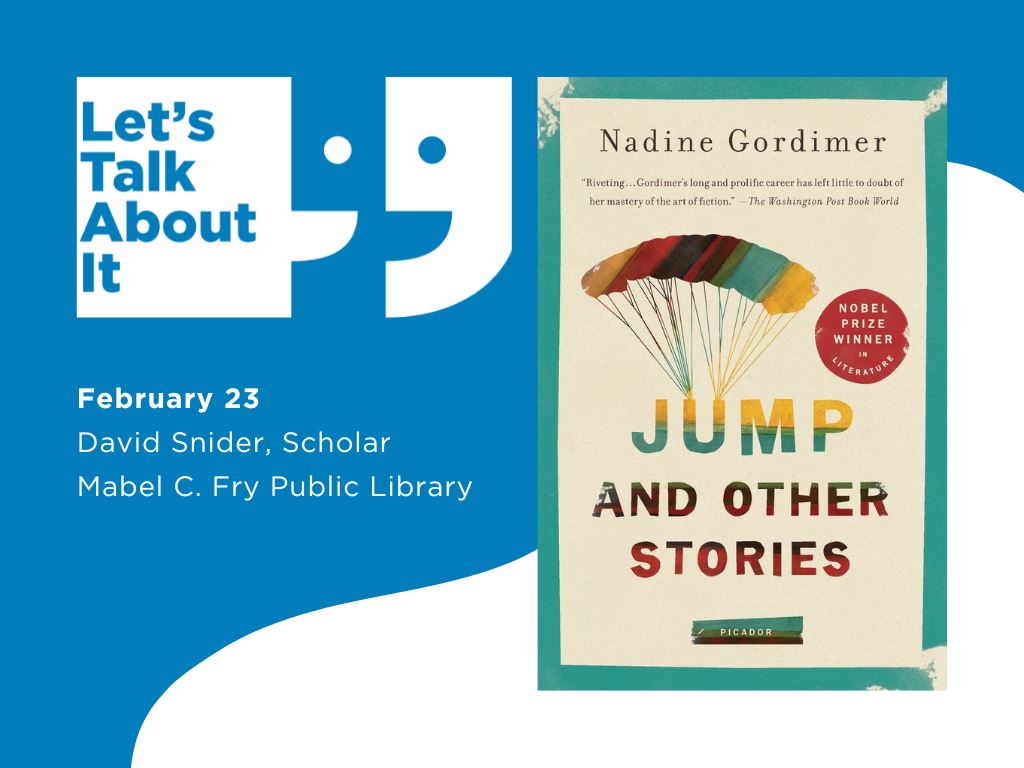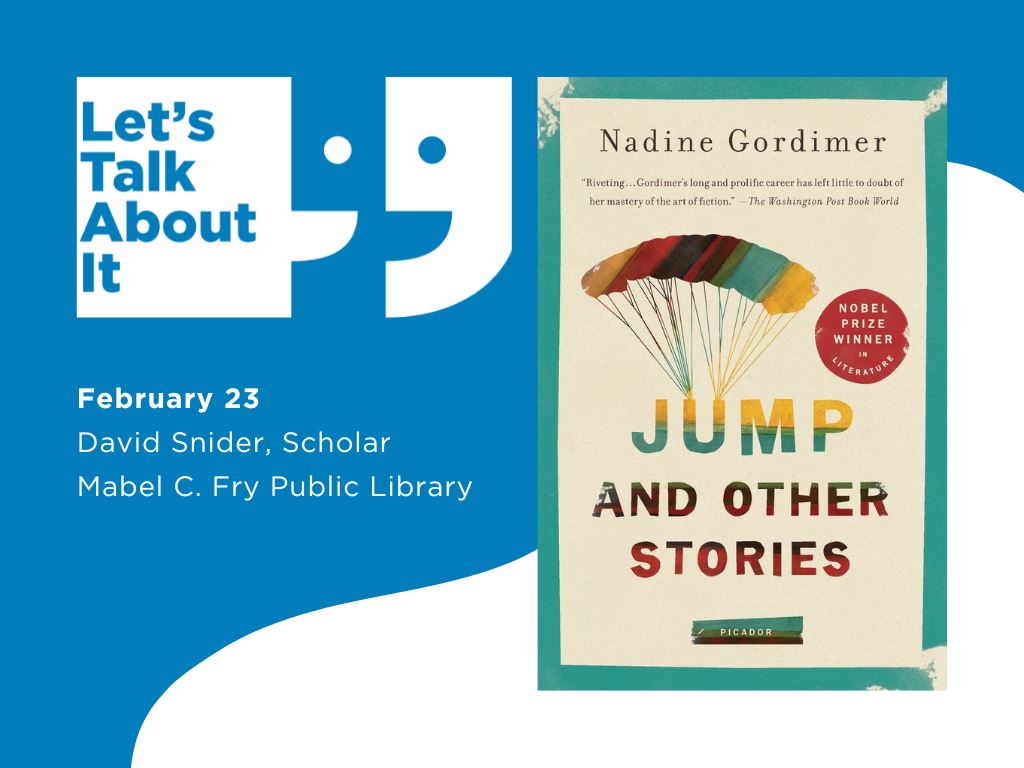 Let's Talk About It
LTAI | Yukon - Jump and Other Stories
Event Details
The Mabel C. Fry Public Library in Yukon is hosting Let's Talk About It, a book club for people who love to read and discuss great literature!
David Snider will lead a talk about Jump and Other Stories by Nadine Gordimer.
This event is part of a 5-part discussion series in the Living with Limits theme. Books for the series may be borrowed from the front desk at the Mabel C. Fry Public Library. Register on their website under the programs tab.
Contact Lindsay Ogle at (405)354-8232 or logle@yukonok.gov for more information.