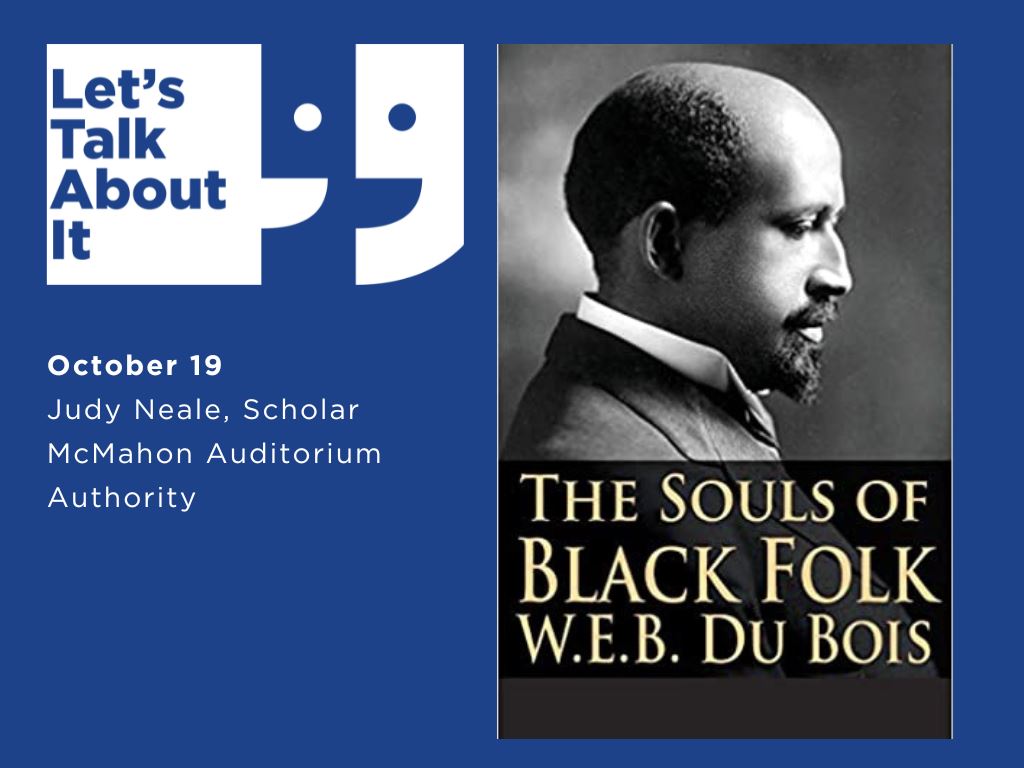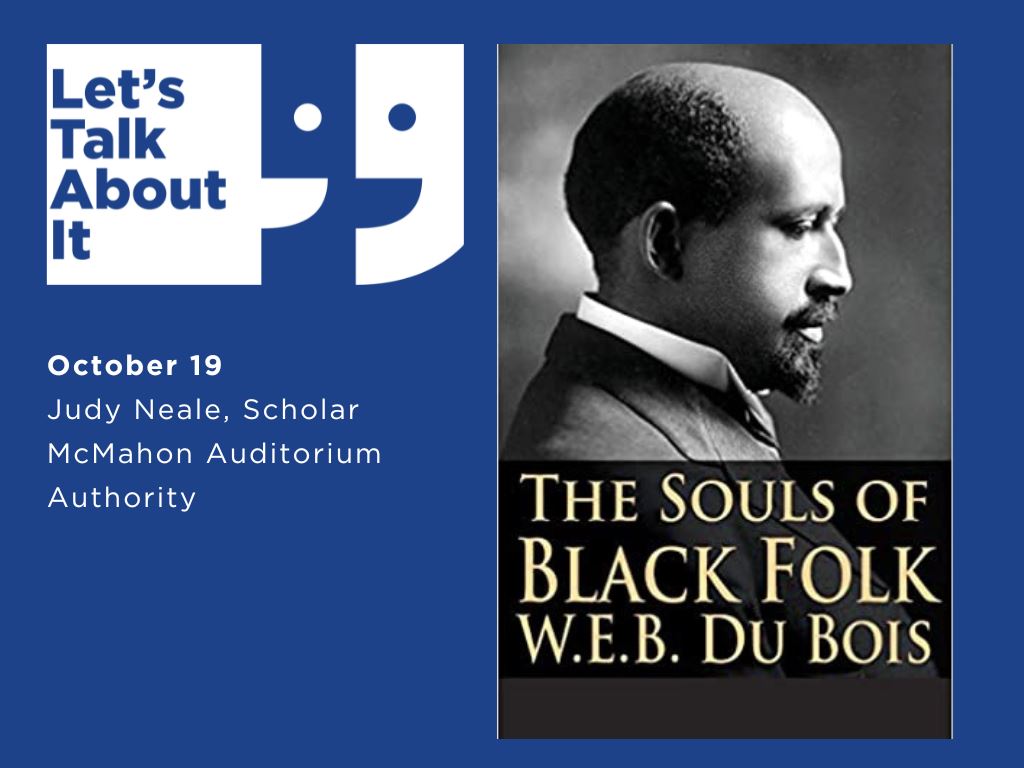 Let's Talk About It
LTAI | Lawton - The Souls of Black Folk
Event Details
The McMahon Auditorium Authority is hosting Let's Talk About It, a book club for people who love to read and discuss great literature!
Judy Neale will lead a talk about The Souls of Black Folk by W. E. B. DuBois.
This event is part of a 5-part discussion series in The Gilded Age theme. Books for the series can be picked up Monday – Friday from 8 AM to 5 PM at the Arts and Humanities Division, 801 NW Ferris, Lawton, OK 73507. You can reach the Arts and Humanities Division by phone at (580)581-3470.
Contact Dory Thomas at (580)678-2020 for more information