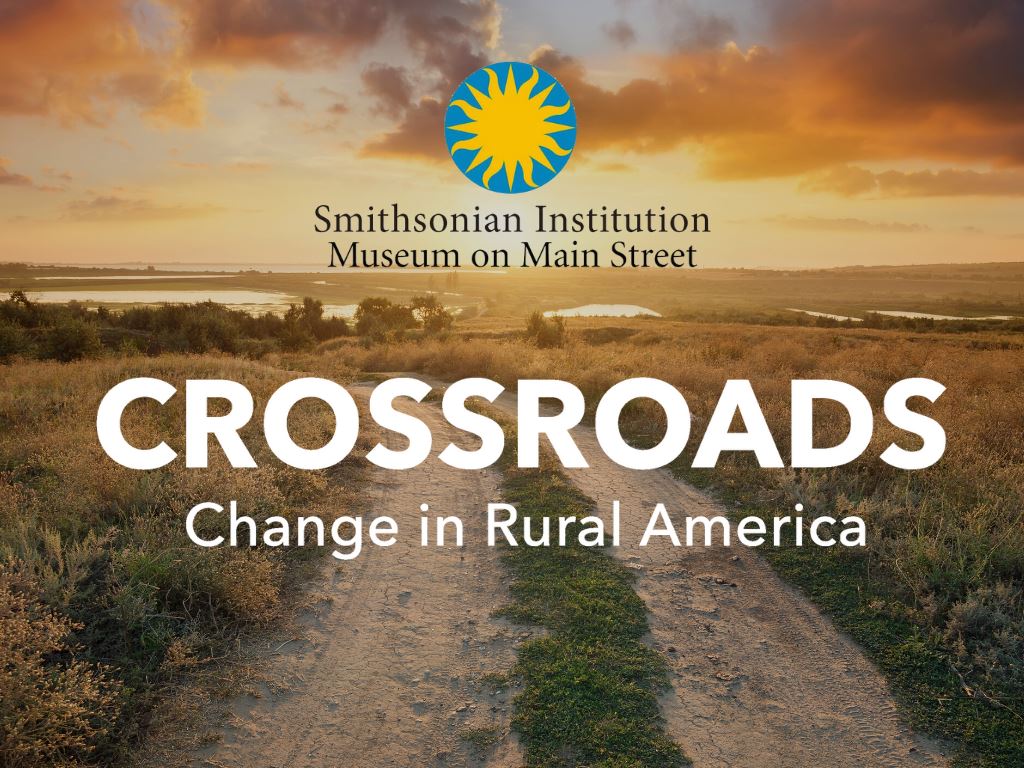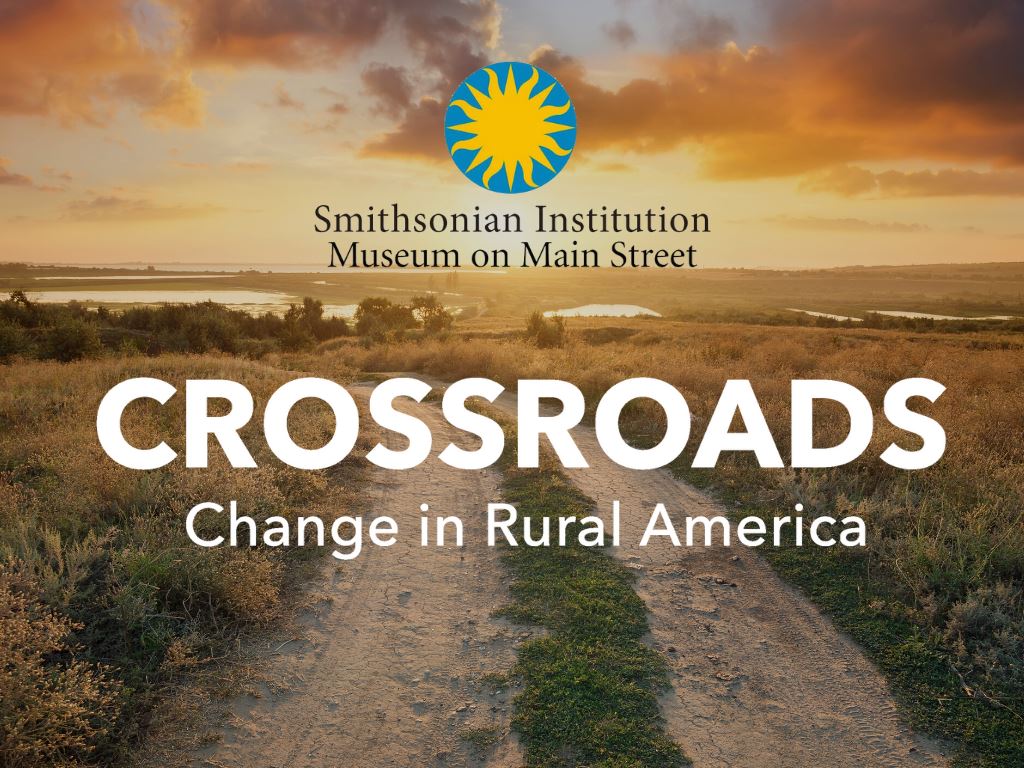 Oklahoma Humanities
Museum on Main Street
Bring the Smithsonian Institution to your rural town with Museum on Main Street!
What is Museum on Main Street?
Museum on Main Street (MoMS) is a unique alliance of the Smithsonian Institution Traveling Exhibition Service, Oklahoma Humanities, and cultural organizations in small, rural communities.
MoMS exhibitions focus on broad topics in American history and gives host sites the opportunity, with support from Oklahoma Humanities and guidance from state scholars, to create their own educational programs, cultural activities, and exhibitions that center on local heritage.
Oklahoma Humanities needs you!
Oklahoma Humanities is looking for six dynamic rural towns for Oklahoma's next MoMS tour, Crossroads: Change in Rural America. Crossroads will tour Oklahoma between September 2021 and June 2022. While the exhibit will explore rural America in a broad context, selected communities will be charged with celebrating their unique local narratives and inspiring community conversations
Each MoMS site receives the following, free of charge:
Exhibit rental for a period of six weeks;
Shipping costs for exhibition;
Training for public programming;
Training for exhibition installation;
Publicity and support materials; and
A $5,000 grant to support local Crossroads activities
A total value of $15,000 per community!
---
About Crossroads: Change in Rural America
Crossroads offers small towns a chance to look at their own paths to highlight the changes that have affected their fortunes over the past century. America's small towns creatively continue to identify new opportunities for growth and development. Economic innovation and a focus on the cultural facets that make small towns unique, comfortable, and desirable have helped many communities create their own renaissance.
While Crossroads pays tribute to rural identity, land, community, persistence, and managing change, it also acknowledges that living and working in rural America has never been easy. It takes a commitment of time, sweat, and economic risk to live in the country. This exhibition acts as a catalyst for meaningful conversations regarding education, demographic change, access to services, agriculture, commerce, and infrastructure.
Space Requirements
Consisting of freestanding kiosks, interactives, audio components, and original objects, the exhibitions are specifically designed to address the space and staffing constraints of small cultural institutions. The exhibition requires 750 square feet and a minimum ceiling height of 8 feet. Access to electricity is also needed.
Online applications will be accepted April 1 through September 30, 2020. OH is committed to assisting organizations in submitting competitive applications. For questions regarding Crossroads or the application process contact Kelly Burns, Program Officer, at kelly@okhumanities.org.
Sponsors
Museum on Main Street is made possible in Oklahoma by our generous partners:
Sponsor - Smithsonian