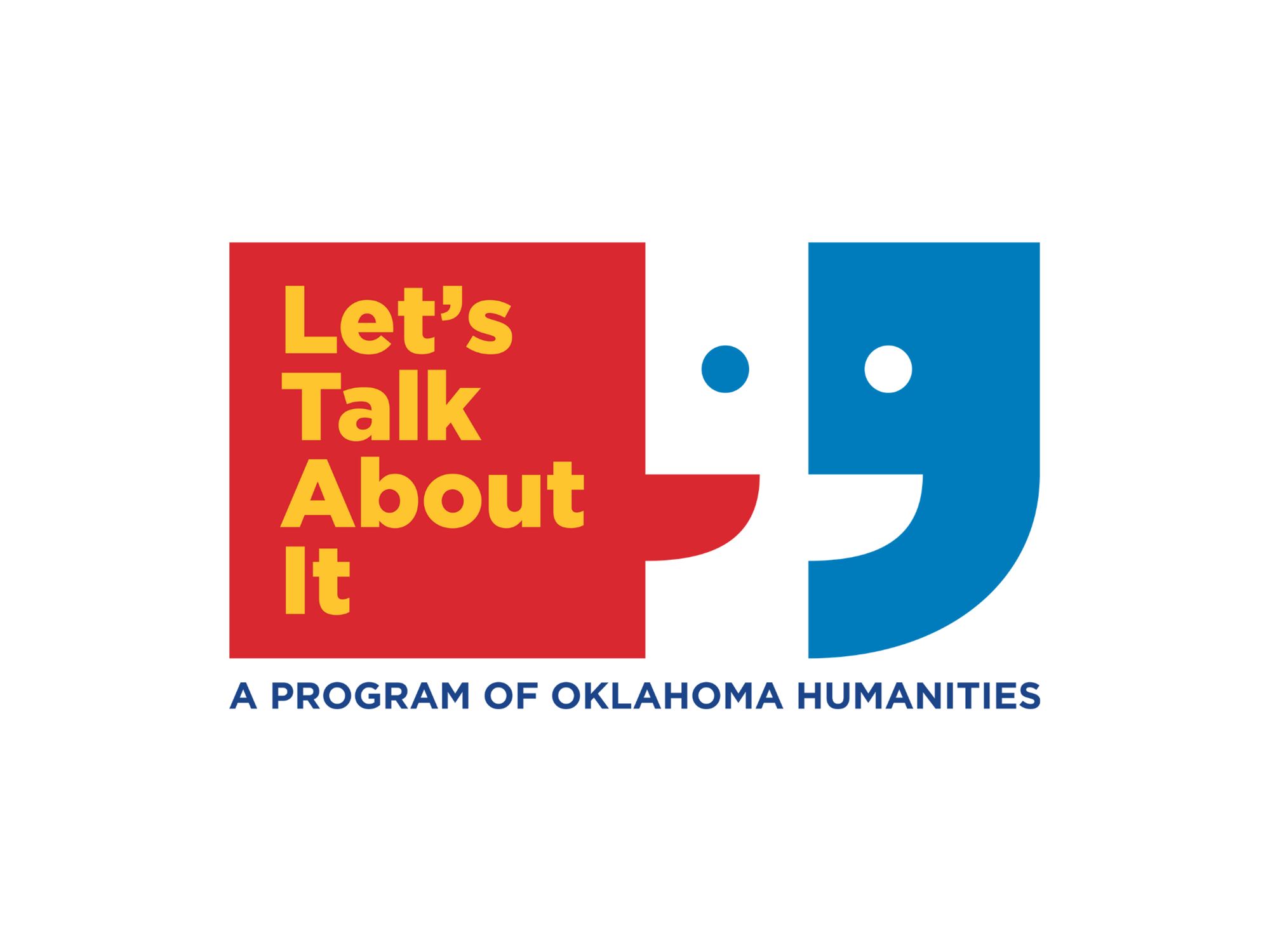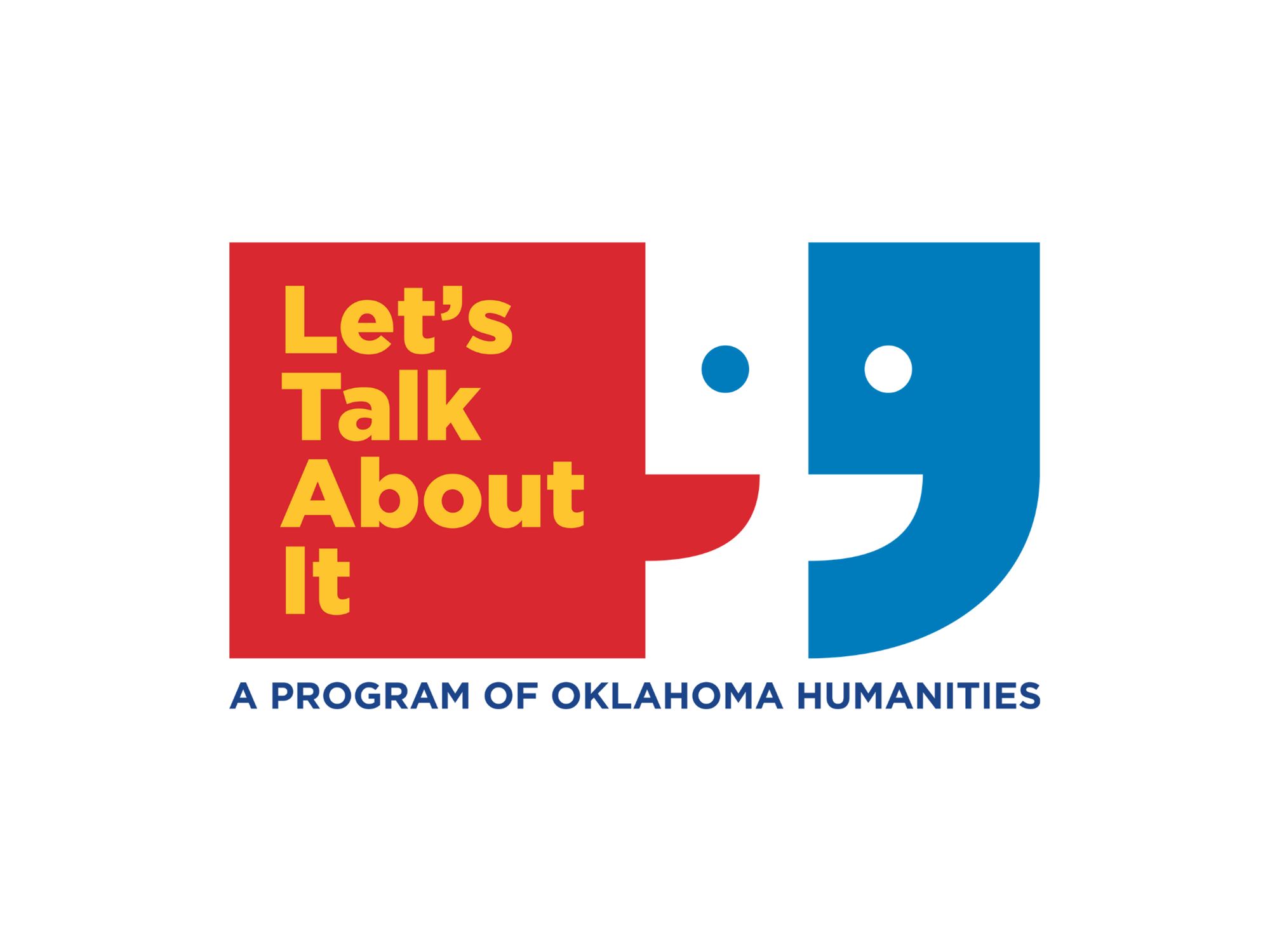 Oklahoma Humanities
Let's Talk About It
Since 1985, Oklahoma Humanities has strengthened communities by connecting Oklahomans through its dynamic book club program, Let's Talk About It. Literature is a catalyst for meaningful conversations, encouraging readers to reflect on their experiences, share thoughts and ideas, consider diverse perspectives, and gain new insight.
Literary experts skillfully open each book discussion with a fresh analysis of the text, cultivating intrigue and curiosity. By revealing information about the author's life, giving historical context, and shedding light on recurring themes throughout the book, they impart a deeper understanding of the readings and lay the groundwork for an illuminating exchange of ideas within the group.
Meet people who share a love of reading! Come to one session, or join us for an entire series. Programs are free and open to all.
Find a Let's Talk About It program near you!
Nonprofit organizations are invited to host this invaluable, community-enriching program. Consider bringing a Let's Talk About It series to your town!
About the Program
Nonprofit organizations are invited to host a Let's Talk About It series to stimulate vibrant, engaging conversations. Each series includes 4-5 pre-selected books that examine a single theme from multiple perspectives. Food traditions and culture, coming of age stories, Oklahoma history, ethnic diversity, and finding hope during desperate times, are just a few of the timeless themes that resonate with readers when explored through Let's Talk About It.
Each program begins with a literary expert giving a 30-40 minute talk, offering a deeper understanding of the text, the author, and the themes related to the book, allowing readers to gain new insight regarding the book before the discussion unfolds.
The expert's talk inspires the robust dialog that follows, where readers contemplate the thoughts and actions of the characters, consider the intentions of the author, and offer their own unique observations about the literature.
View Discussion Themes & Essays
Apply
Oklahoma Humanities encourages organizations to join with community partners, not just to strengthen their Let's Talk About It programs, but to invigorate local relationships and nurture community connections.
Organizations that choose to host a Let's Talk About It series will receive a planning guide, a directory of participating literary experts, a grant of up to $1,500 to cover speaker honoraria and mileage, educational essays that provide background and context for the selected theme, and multiple copies of the books to be borrowed by program participants. Each host site is responsible for organizing and promoting their series, accounting for grant expenditures, monitoring circulation of books for the series, and reporting on program outcomes.
Program Season / Dates Table

| Season | Book Reservations | Online Application | Programs Take Place |
| --- | --- | --- | --- |
| Spring | Jul. 1 – Nov. 1 | Sept. 1 – Nov. 1 | Jan. 1 – Jun. 30 |
| Fall | Jan. 1 – May 1 | Mar. 1 – May 1 | Jul. 1 – Dec. 31 |
To begin the application process, please contact Rayne McKinney to reserve books for your series. Once books are reserved for your group, you may complete the online application. Not sure if Let's Talk About It is right for your group? Oklahoma Humanities will work with you to ensure a successful application and engaging program! Go to our online grant application.
---
OH Branding Requirements
All LTAI hosts must review and adhere to all logo usage guidelines.
Sponsors
Let's Talk About It is made possible in Oklahoma by our generous partners:
Sponsor - Kirkpatrick Family Fund

Sponsor - McCasland

Sponsor - Okalhoma City University

Sponsor - Oklahoma City Community Foundation

Sponsor - Union Pacific