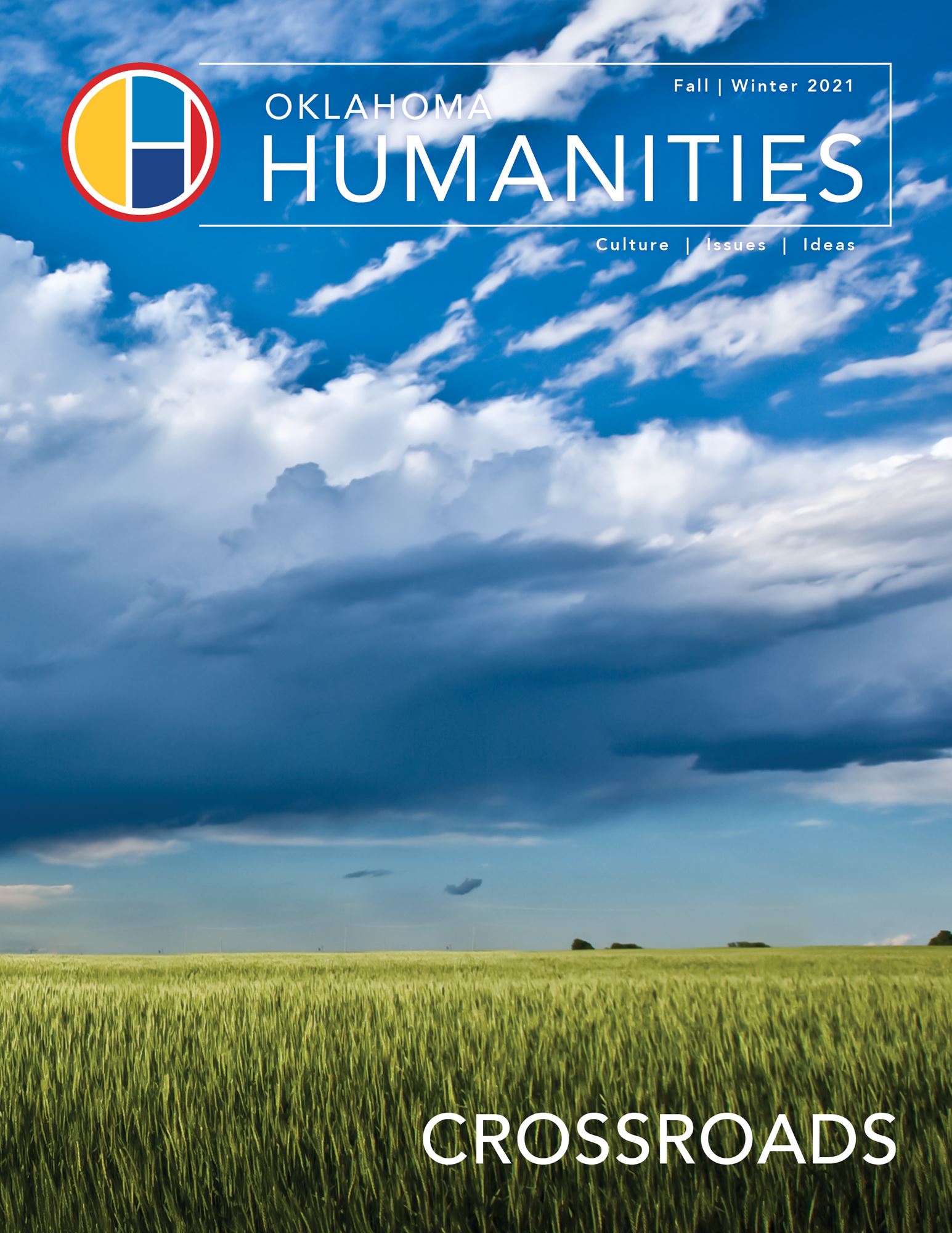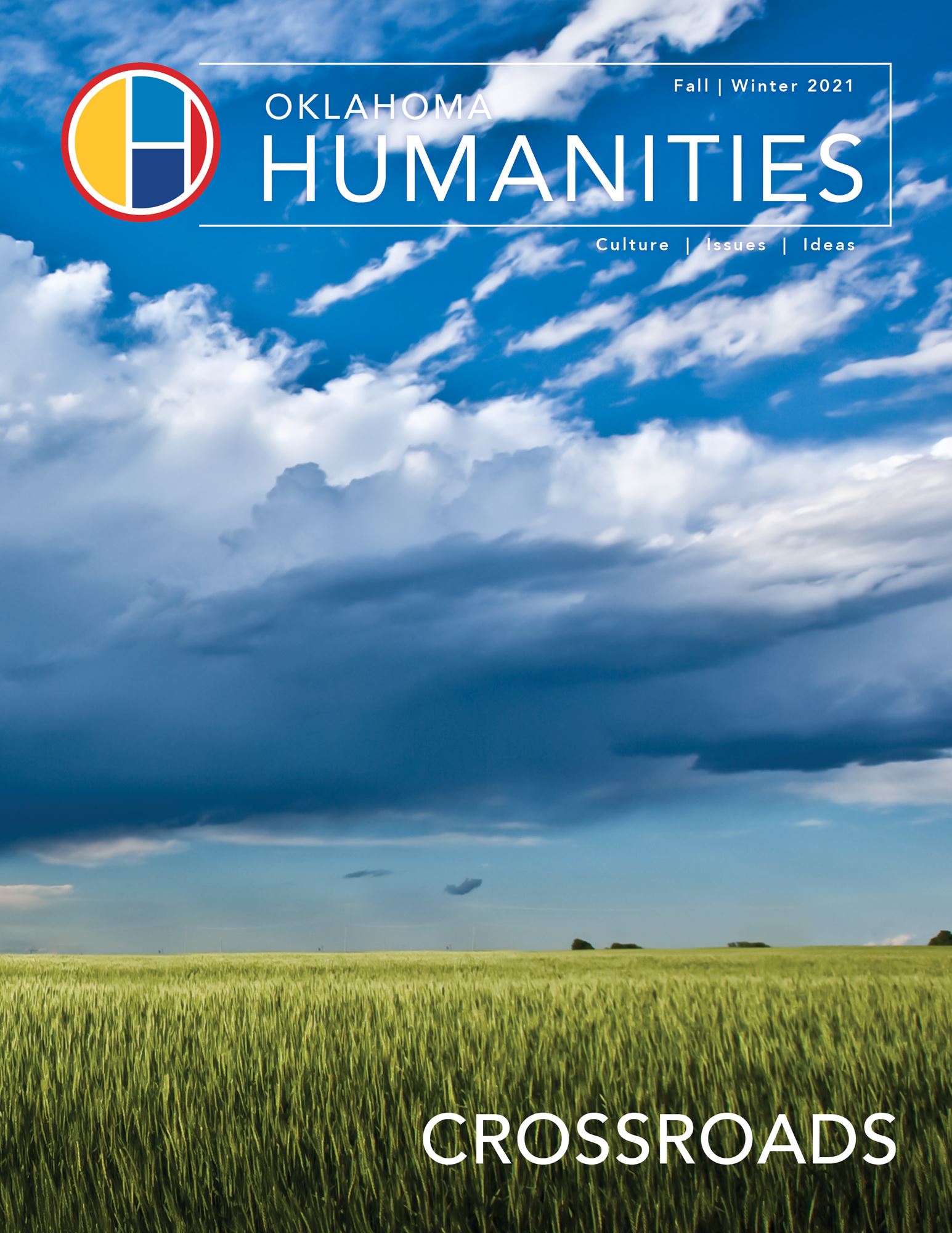 Press Release
Oklahoma Humanities Magazine Takes Five Honors at 2022 Great Plains Journalism Awards
(Oklahoma City—May 24, 2022) – Oklahoma Humanities (OH), the state partner of the National Endowment for the Humanities, is proud to announce its magazine's recent success at the 2022 Great Plains Journalism Awards. OH staff members and contributors were honored across five categories in magazine writing and page design for a total of five awards.
"Oklahoma Humanities magazine connects scholars and authors of national merit with Oklahoma audiences," said OH Executive Director Caroline Lowery. "It's an important vehicle in our mission to present diverse perspectives and engage individuals and rural communities that wouldn't otherwise have access to cultural programming."
Oklahoma Humanities magazine winner and finalist awards include: Mike Klemme, winner for Best Magazine Feature Photo; Oklahoma Humanities editor Carla Walker, finalist for Magazine Column Writing; Dr. Tonnia Anderson, finalist for Magazine Feature Writing; and Anne Richardson, finalist for Reader Service Page Design. Among the magazine's top honors was Oklahoma Humanities staff as finalist for Great Plains Magazine of the Year.
Hosted and sponsored by the Tulsa Press Club, the Great Plains Journalism Awards is a regional competition among eight states: Oklahoma, Kansas, Missouri, Arkansas, Iowa, Nebraska, North Dakota, and South Dakota. More than 600 entries competed for the 2022 honors that recognize excellence in writing, design, and photography among newspaper, magazine, web, and TV journalism. Judges included editors, writers, journalists, and Pulitzer Prize finalists and winners from The New York Times, The Washington Post, Boston Magazine, and other publications.
"As a finalist for Great Plains Magazine of the Year, it's an honor to be judged award-winning among the region's most prestigious publications," said editor Carla Walker. "Our success is a direct result of the generosity of scholars, writers, artists, and archives that share their work, for free, to serve the public at large."
Oklahoma Humanities magazine is distributed as free educational programming. From public policy issues to cultural heritage, it provides an engaging forum for new ideas and productive civil discourse. The publication reaches all 77 Oklahoma counties and has a circulation of 12,000 with additional public distribution through classrooms and selected events. Previous authors include N. Scott Momaday, Walter Isaacson, Krista Tippett, Bryan Stevenson, Michael Sandel, and Naomi Shihab Nye.
See the winning entries from the Spring/Summer 2021 "HOPE" and Fall/Winter 2021 "CROSSROADS" issues online at: okhumanities.org/archives.
About Oklahoma Humanities:
Oklahoma Humanities (OH) is an independent, nonprofit organization whose mission is to strengthen communities by helping Oklahomans learn about the human experience, understand new perspectives, and participate knowledgeably in civic life. As the state partner for the National Endowment for the Humanities, OH is a grant-making organization that provides a free educational magazine, Smithsonian Institution traveling exhibits, reading and discussion groups, and other cultural opportunities for Oklahomans of all ages. OH engages people in their own communities, stimulating discussion and helping them explore the wider world of human experience, through humanities disciplines such as history, literature, film studies, ethics, and philosophy.