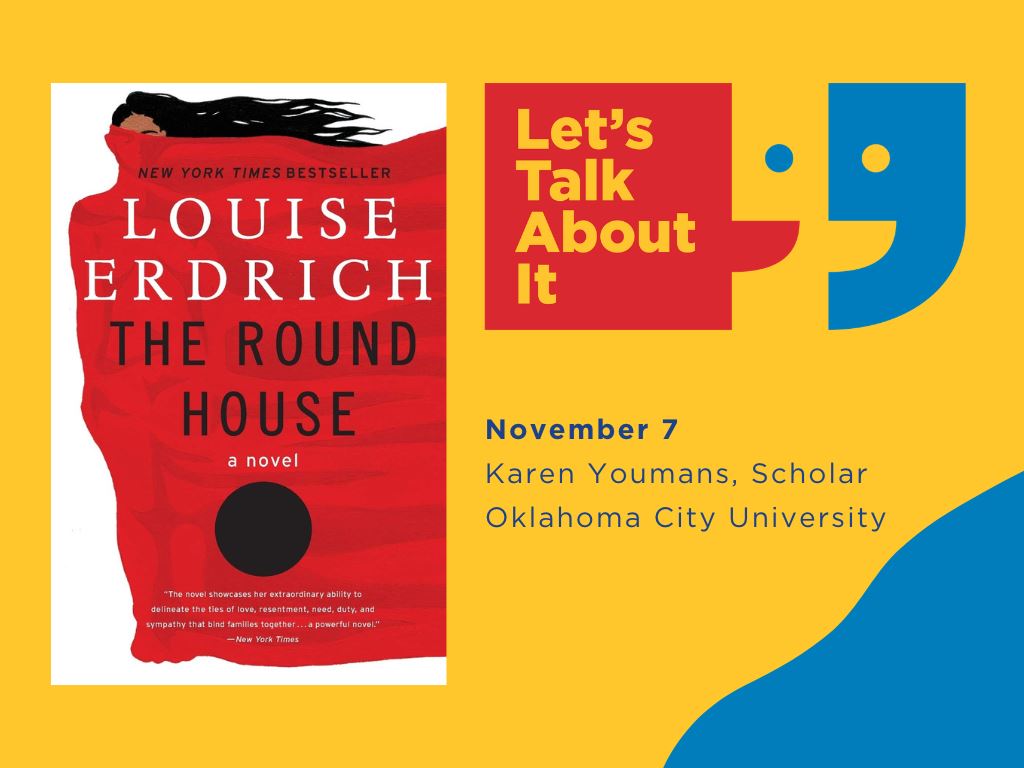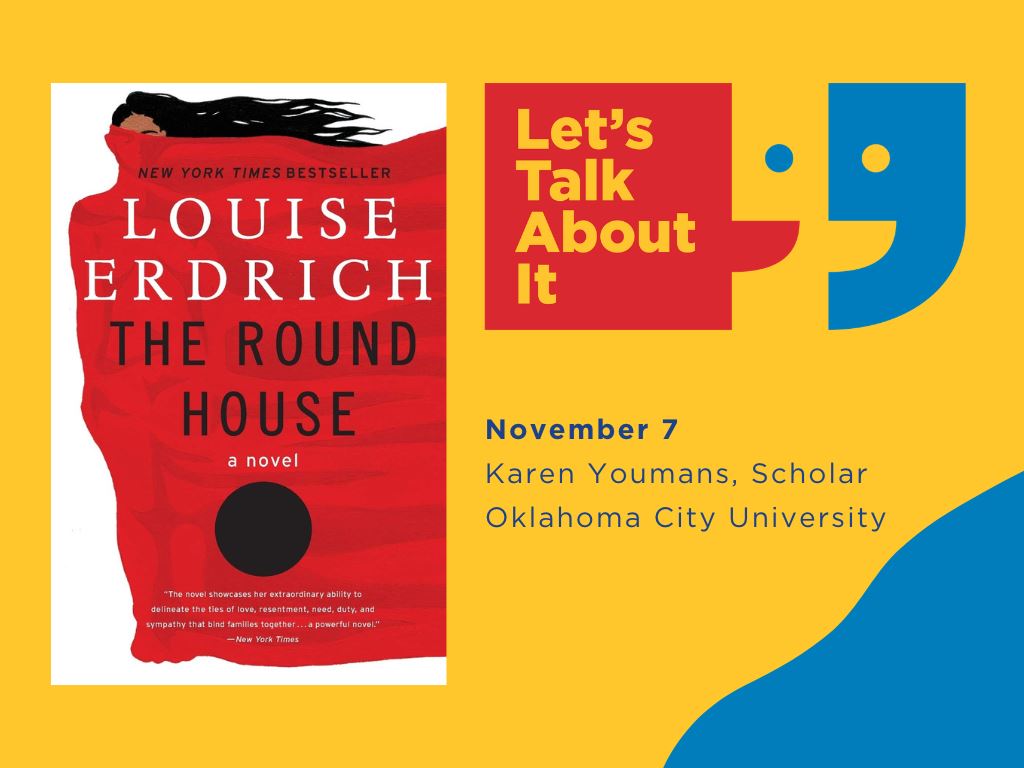 Let's Talk About It
LTAI | Oklahoma City - The Round House
Event Details
Karen Youmans will lead a talk about The Round House by Louise Erdrich (Chippewa).
This event is part of a 5-part discussion series in the Native American Identity From Past to Present: A More Perfect Union theme. Books for the series may be checked out from the front desk of the Dulaney-Browne Library on OCU's main campus. The library is located at N.W. 25th and N. Florida with visitor parking spots in the inner campus lot just east of the library entrance.
Contact Tracy Floreani at filmlit@okcu.edu or call (405) 208-5707 for more information.