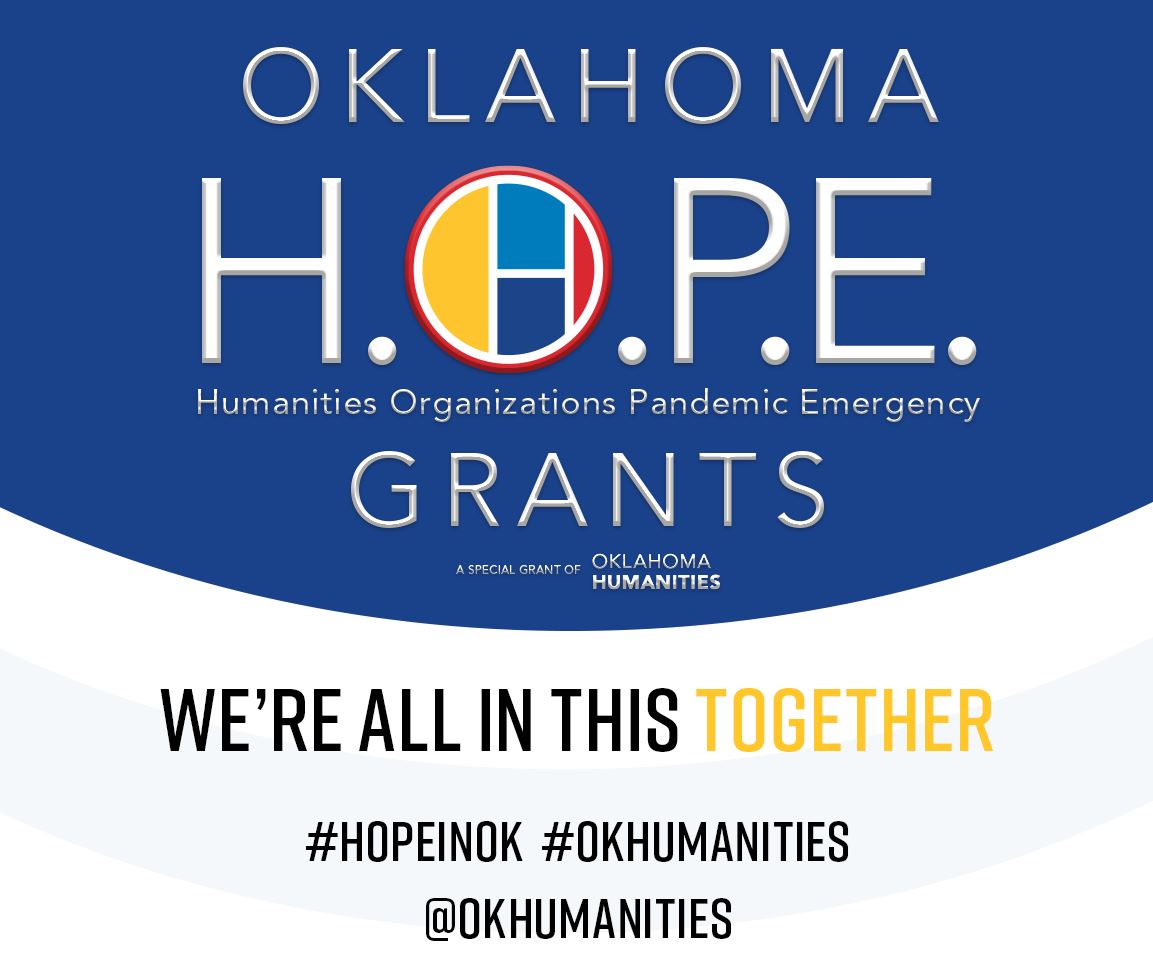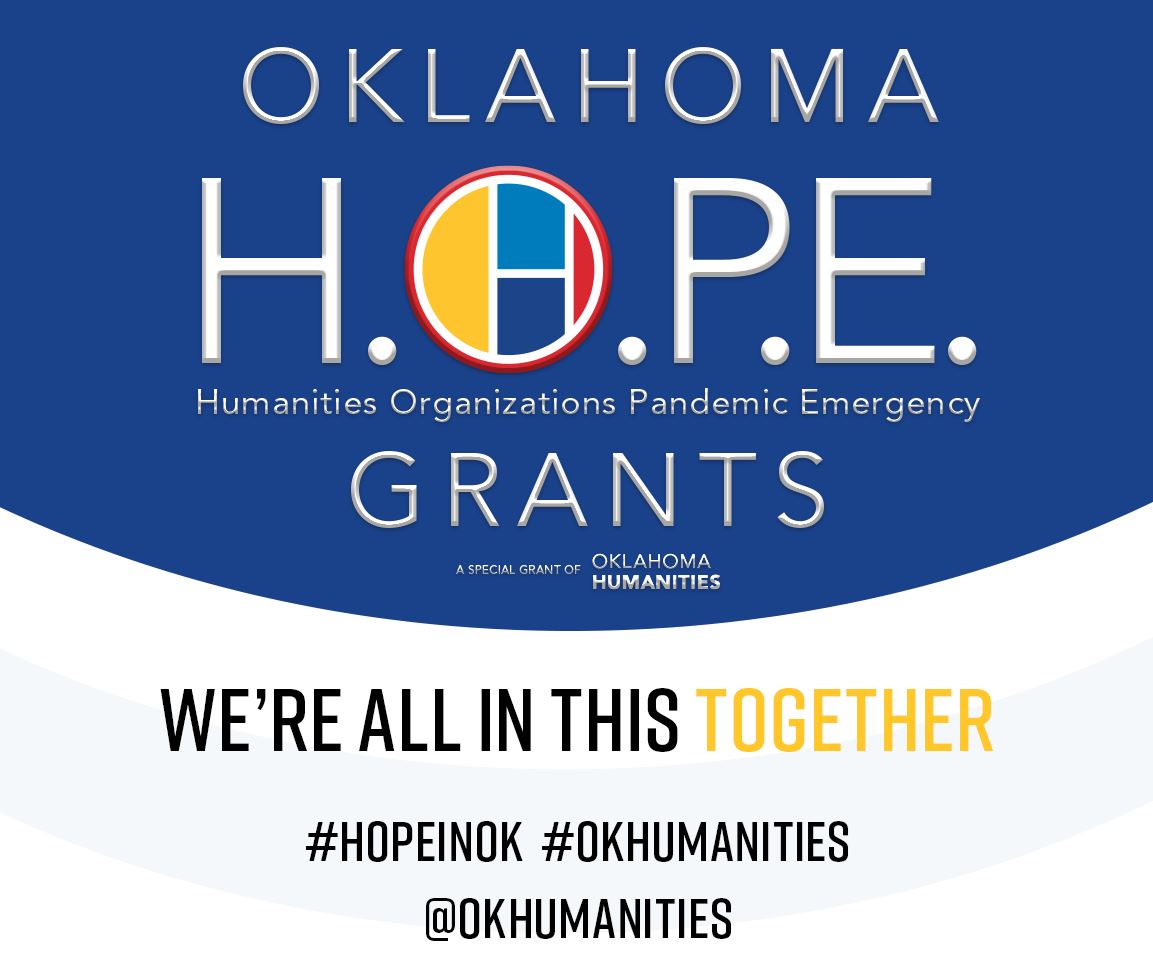 Press Release
GRANT ALERT: Over $400,000 in Emergency Grant Funding
Over $400,000 in Emergency H.O.P.E. Grant Funds Offered by Oklahoma Humanities
OKLAHOMA CITY - Oklahoma Humanities (OH) is grateful to announce over $400,000 in immediate emergency grant funding is available for cultural organizations statewide. The Oklahoma Humanities Organizations Pandemic Emergency Grants or H.O.P.E. Grants are intended to be used for emergency general operating support and staff retention in the humanities and cultural sectors. This emergency funding will support at-risk humanities positions and projects at museums, libraries and archives, historic sites, colleges and universities, and other cultural nonprofits that have been financially impacted by COVID-19. OH is accepting applications on a rolling deadline from organizations and agencies wishing to apply for a H.O.P.E. Grant award of up to $25,000 with the opportunity for repeat awards. The online application is available on the OH website okhumanities.org/hope.
This federal funding is made available through The National Endowment for the Humanities (NEH) to assist cultural institutions affected by COVID-19 as part of the $2.2 trillion CARES Act economic stabilization plan appropriated by the U.S. Congress and signed into law on March 27, 2020 by President Trump. Oklahoma Humanities is responsible for the redistribution of this federal funding allocated to the state of Oklahoma by the NEH Federal and State Partnership Division.
"Oklahoma Humanities understands the economic and educational impact our state arts and culture organizations have on local communities," said Caroline Lowery, Executive Director of OH. "We are proud to provide this vital support to ensure our local agencies remain resilient, robust, and resourced. This emergency funding will help keep Oklahomans employed, and organizations afloat."
Visit okhumanities.org/grants for more information about OH grants, including a brief video introduction to the grant process, detailed application guidelines, and a list of previously funded projects. Questions about the grant application process can be directed to OH Program Officer Chris Carroll at chris@okhumanities.org.
About Oklahoma Humanities
Oklahoma Humanities (OH) is an independent, nonprofit organization whose mission is to strengthen communities by helping Oklahomans learn about the human experience, understand new perspectives, and participate knowledgeably in civic life through humanities disciplines such as history, literature, film studies, art criticism, and philosophy. As the state partner for the National Endowment for the Humanities, OH provides a free educational publication, Smithsonian Institution exhibits, reading and discussion groups, and other cultural opportunities for Oklahomans of all ages. OH engages people in their own communities, stimulating discussion and helping them explore the wider world of human experience.I'm a new Text block ready for your content.